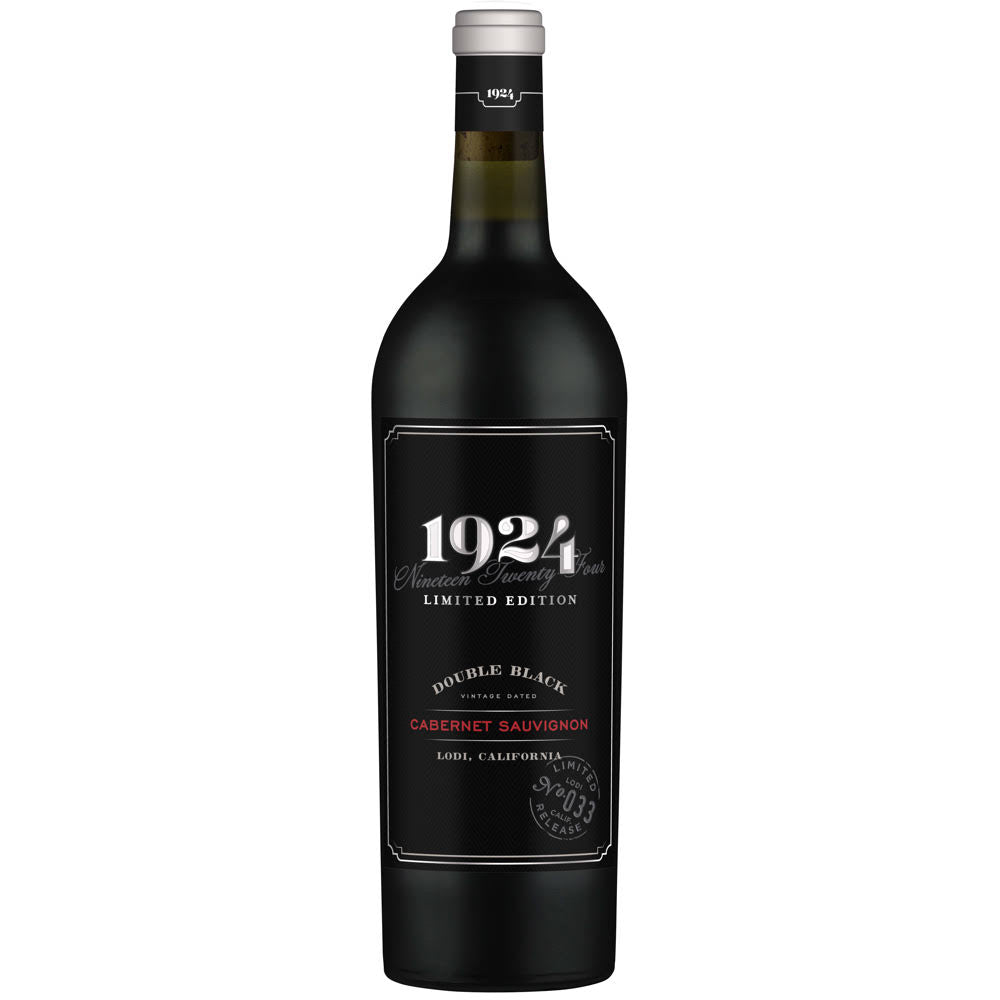 1924 Double Black Cabernet Sauvignon Lodi California, 2019
The fruit for the Double Black Cabernet Sauvignon was harvested during the cool early morning hours. Following de-stemming, the grapes were fermented slowly in stainless steel fermenters and then pressed gently into stainless steel tanks. A portion of the wine is aged on a blend of American and French oak while another portion is maintained in stainless steel, providing blending options for the winemaker to craft a bold and structured wine.
1924 – The heart of the prohibition era and wine's darkest hour when it was deemed illegal. It was also the year our winery first planted vineyards in California and farmed grapes that were sold to friends and neighbors. Story goes some of these grapes might have been used to make wine.