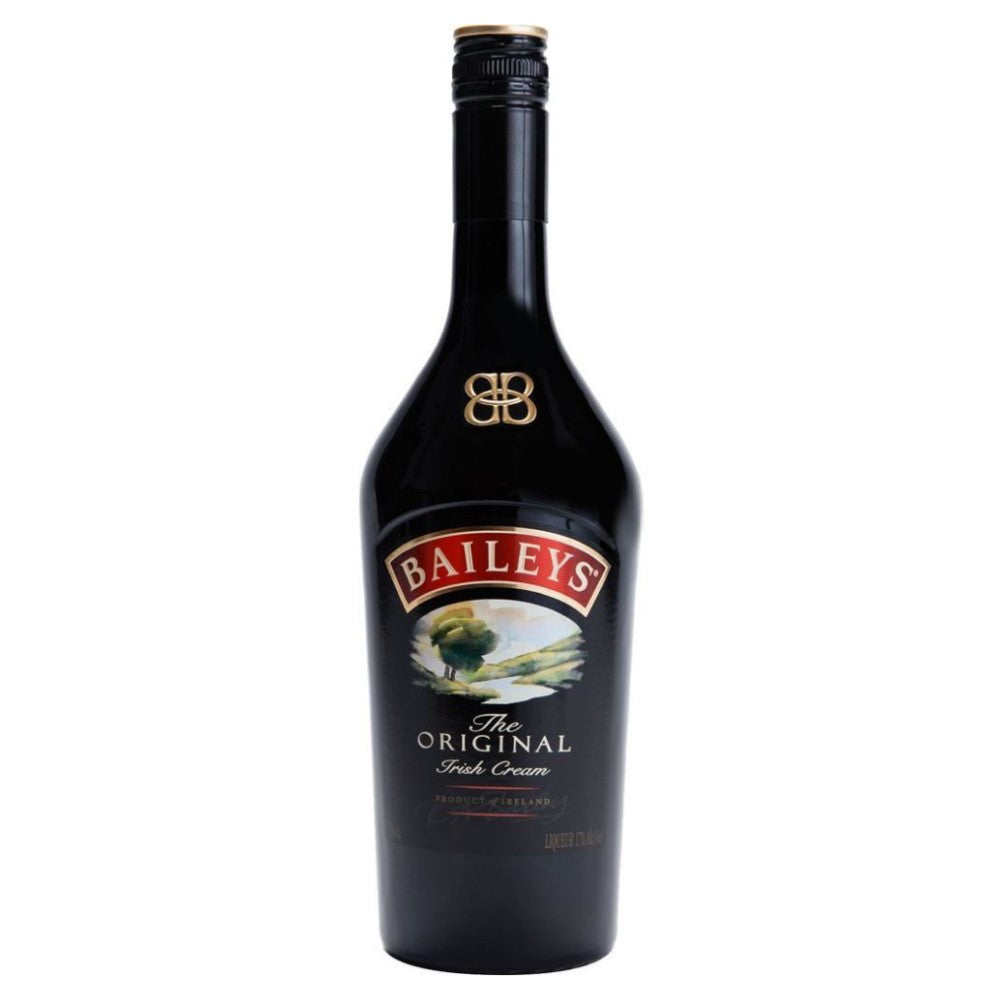 Baileys Original Irish Cream Liqueur
The world's leading liqueur, Baileys Original Irish Cream Liqueur is a perfect marriage of fresh, premium quality Irish dairy cream, finest spirits, Irish whiskey and a proprietary recipe of chocolate flavors.
Over 80% of the raw ingredients and packaging used to make and present Baileys is sourced from the island of Ireland. The cream is fresh, dairy cream from local dairies. The whiskey is a triple pot still blend from Ireland's most renowned distillery. The sugar comes from sugar cane and sugar beet, with the cocoa beans from West Africa and vanilla beans from Madagascar.
Send a bottle of creamy sweetness with Baileys Original Irish Cream Liqueur. Ideal for a Valentine's Day or Christmas gift, it is also the perfect addition to the bar as a Housewarming gift and well-received among the adults at the Family Reunion.