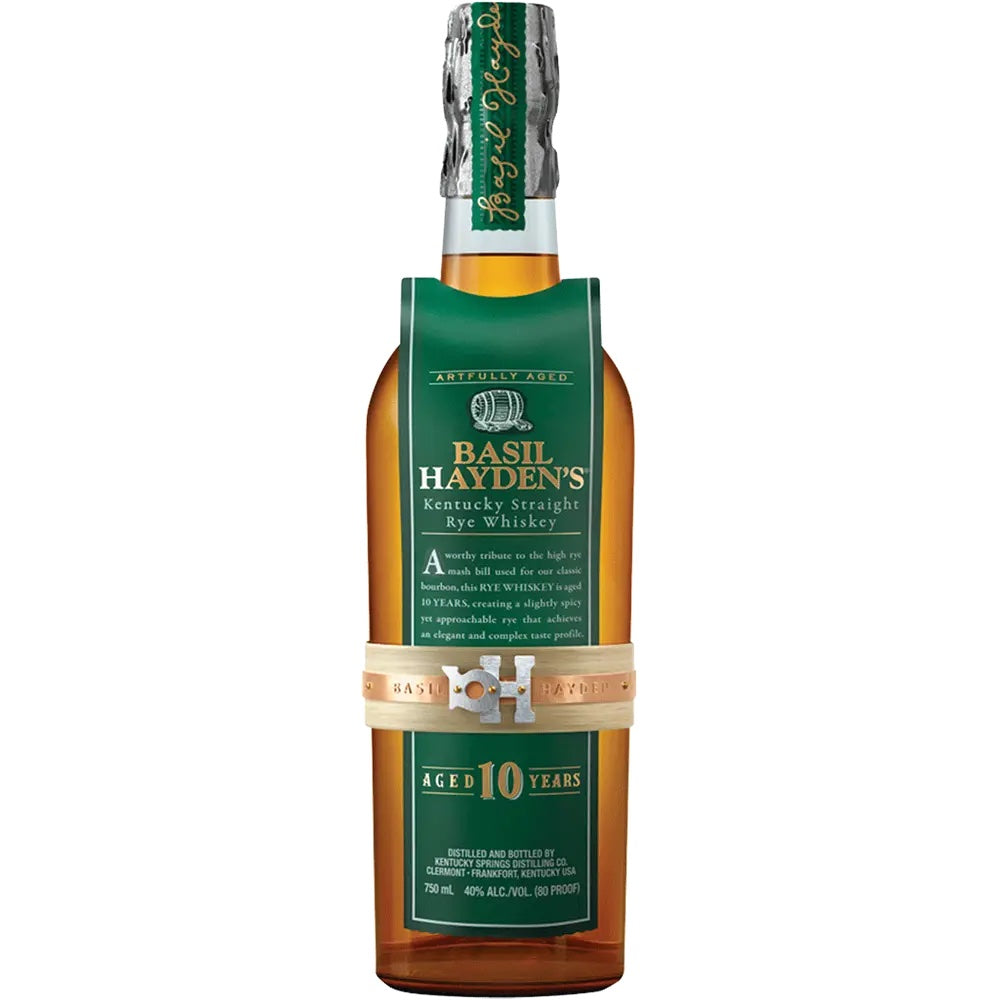 Basil Hayden 10 Year Old Rye Kentucky Whiskey
In 1796, Master Distiller Basil Hayden Sr. broke 'the rules' by mixing small grains into the mash of a traditional corn base. A Maryland transplant unafraid to stand out amidst the residing establishment, Basil conjectured that the spicy flavor of rye would be a striking complement to the sweet smoothness of corn in his distillery's standard bourbon. And much to the chagrin of the traditionalist set, Basil was right. His recipe was a masterpiece, resulting in a unique, singular small batch bourbon whiskey that was blessed with rich hints of peppermint, notes of pepper, slight citrus overtones, and a spicy, warming finish.
The Basil Hayden's 10-Year Rye mashbill features a slightly spicy, yet approachable, rye resulting in an elegantly complex taste profile and a golden honey hue. Bottled at 80 proof, this light, yet full-flavored, rye is sure to please any palate.