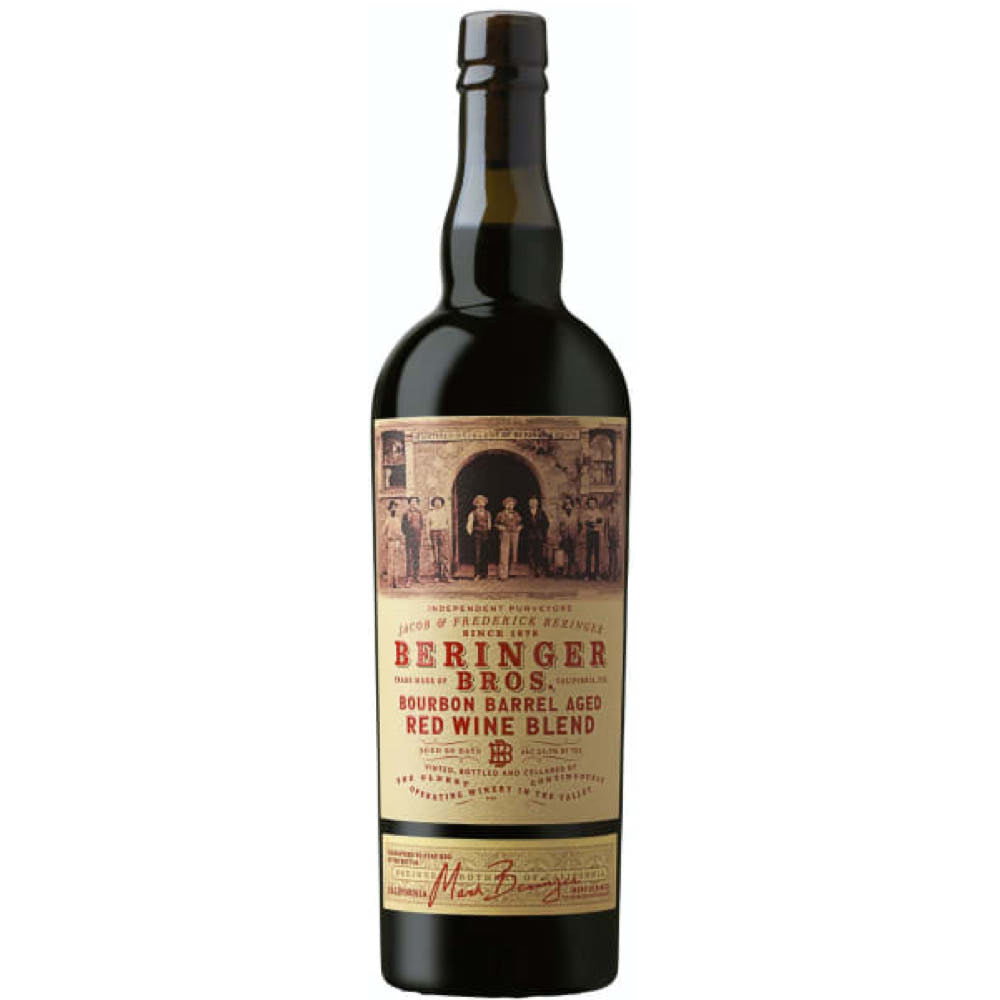 Beringer Bros. Bourbon Barrel Aged Red Blend California, 2019
This wine is bursting with aromas of ripe blackberries, roasted hazelnuts, and caramel. With intense concentration bolstered by Petit Verdot, this full-bodied wine has a creamy mouthfeel with ripe tannins and integrated acidity. The lingering finish boasts notes of toasted coconut, violet, and black cherry.
150 years ago, Jacob and Frederick Beringer were pioneers of a new age, making their way across the frontier to plant their first vines in Napa Valley. Today, Beringer remains true to their bold, pioneering spirit with Beringer Bros. Bourbon Barrel Aged Wines. The latest varietals are aged for sixty days in charred, American oak bourbon barrels. The result: a uniquely rich, warm, and bold flavor.