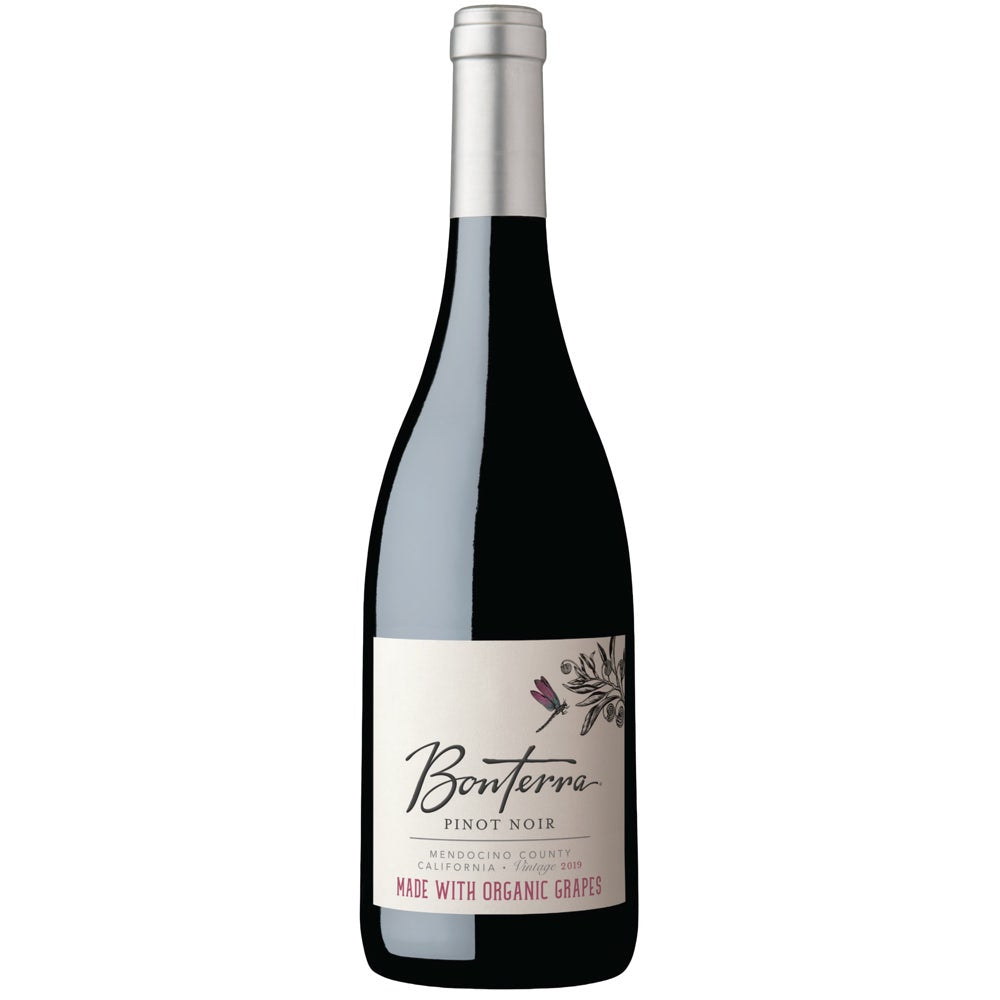 Bonterra Organically Grown Pinot Noir California, 2019
This elegant Pinot Noir opens with bright fruit aromas of cherry and pomegranate, framed by earthy undertones of Earl Grey tea, mushroom and white pepper. Light-bodied and refined, the palate balances subtle tannins with vibrant acidity, accented by a long, generous finish.
Organically farmed and masterfully crafted, Bonterra Organic Vineyards epitomizes wines that are perfectly in tune with nature. A celebration of farm-fresh flavors, the portfolio features wines coaxed from the earth by careful farming practices carried out on a dynamic network of estate and partner farms throughout California. In addition to a widely available collection of organically farmed wines that includes Chardonnay, Sauvignon Blanc, Cabernet Sauvignon, Merlot, Equinox Red and Rosé, Bonterra crafts a trio of sought-after single-vineyard offerings from estate Biodynamic® vineyards in Mendocino County, and The Elysian Collection Merlot, an elevated offering from organic grapes.