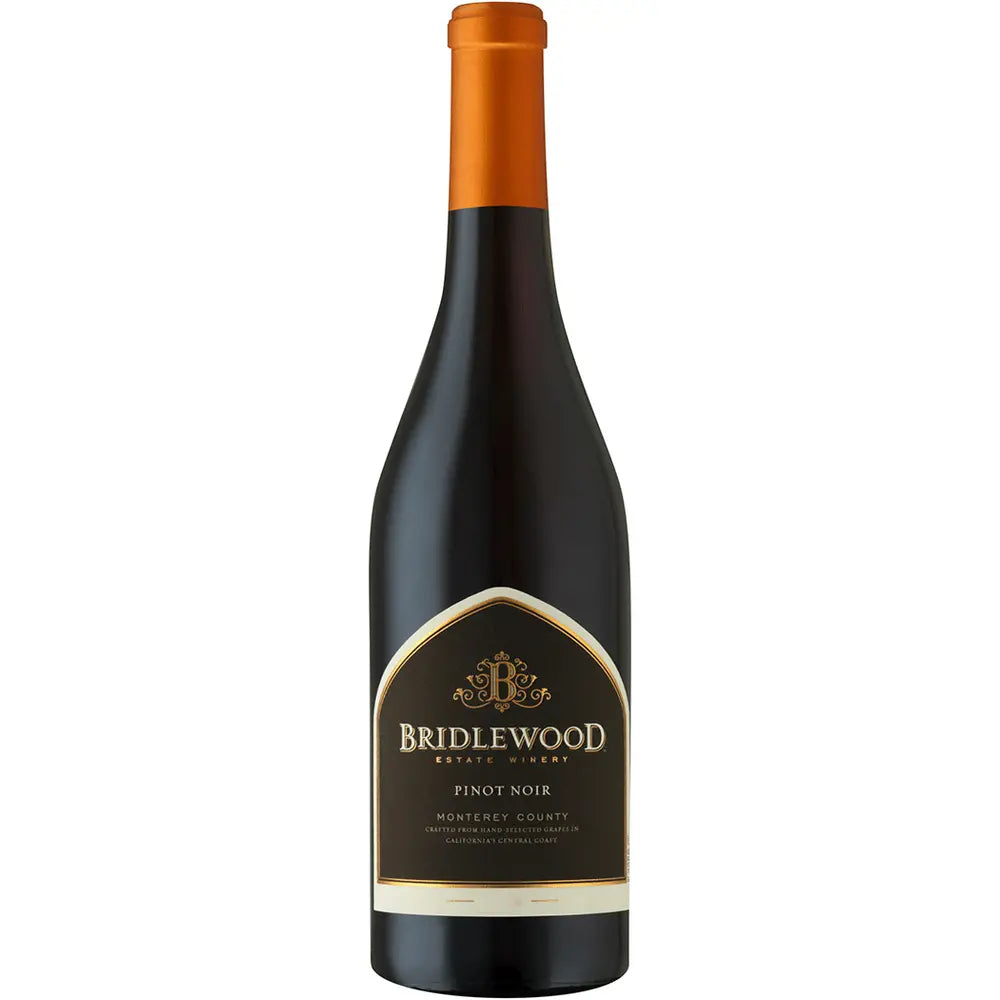 Bridlewood Pinot Noir Monterey California, 2018
The 2018 Bridlewood Monterey County Pinot Noir opens with aromas of black cherry and pepper with a hint of crushed violet. The palate on this vintage is an elegant expression of Monterey County, offering flavors of pomegranate and cranberry. With notes of tobacco and white pepper on the finish, this Pinot Noir has a balanced acidity and a luscious mouthfeel.
Bridlewood joins a long and rich tradition of winemaking in Santa Barbara County. It wasn't until the 1960's and 1970's, when new breed of pioneering winemakers, including Dan Gehrs, started making wine in the broad area called the Central Coast, that a southern California winemaking renaissance occurred. Although the winery's capacity is 50,000 cases, releases for the first few years will be 10-15,000 cases. Growth will be consistent with the winery's philosophy of producing many small lots of high quality wines.