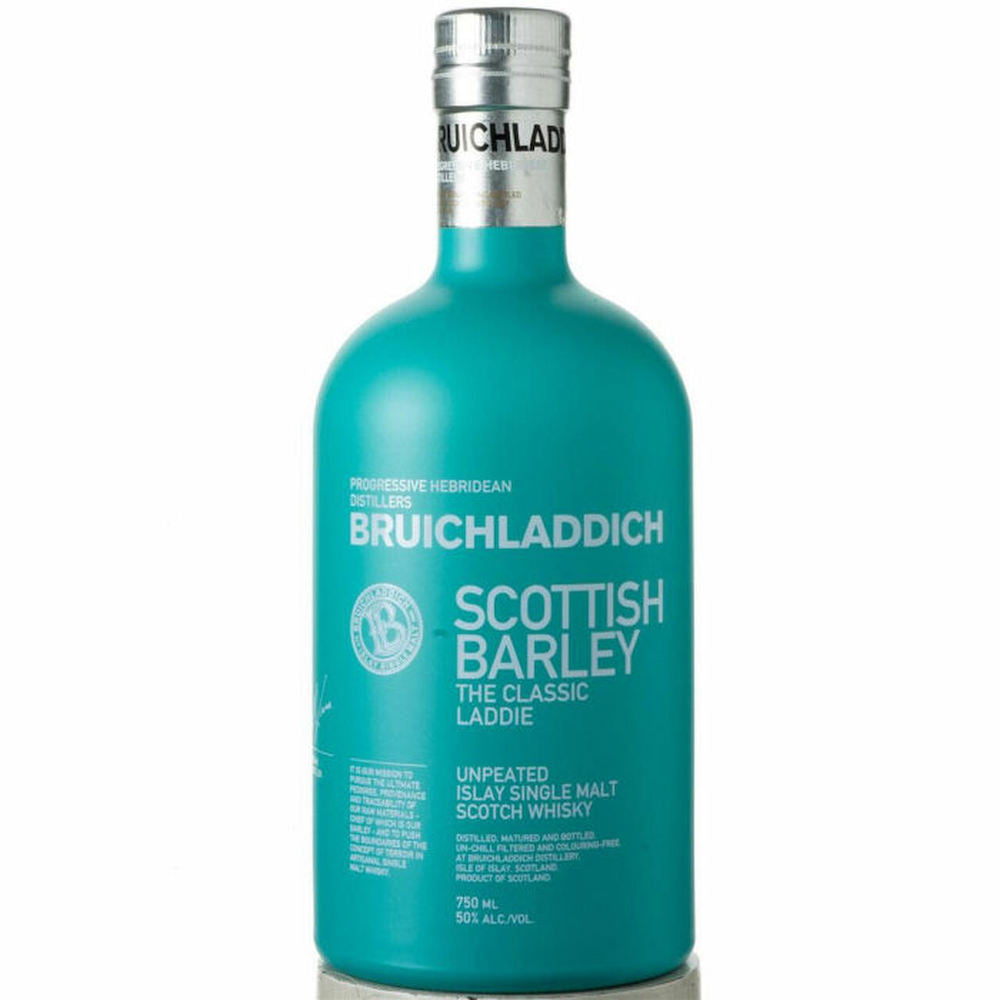 Bruichladdich Classic Laddie Scottish Barley Single Malt Whisky
The foundation for our Classic Laddie is not a recipe set in stone, but a distilling philosophy. We have no interest in consistency or uniformity, instead – year by year – the variety and provenance of our barley shapes our spirit, and an ever-increasing range of casks are sourced to evolve the suite of flavours in our warehouse. Each batch of the Classic Laddie will, by nature, be unique and subtly different, but it is ultimately our Head Distiller who curates this assemblage of our finest spirits, to showcase the classic, floral and elegant Bruichladdich house style.
The suite of casks selected for each batch of The Classic Laddie has been filled with spirit we have distilled from 100% Scottish-grown barley. We could never deny that there is a romantic element in our determination to source our core ingredient from Scotland, after all, there is no requirement to make it so. But this is not simply sentiment, thee unique combination of an ideal climate, high latitude and the soil types found in Scotland makes the Scottish barley crop perfect for creating the optimum flavour profile during distillation.