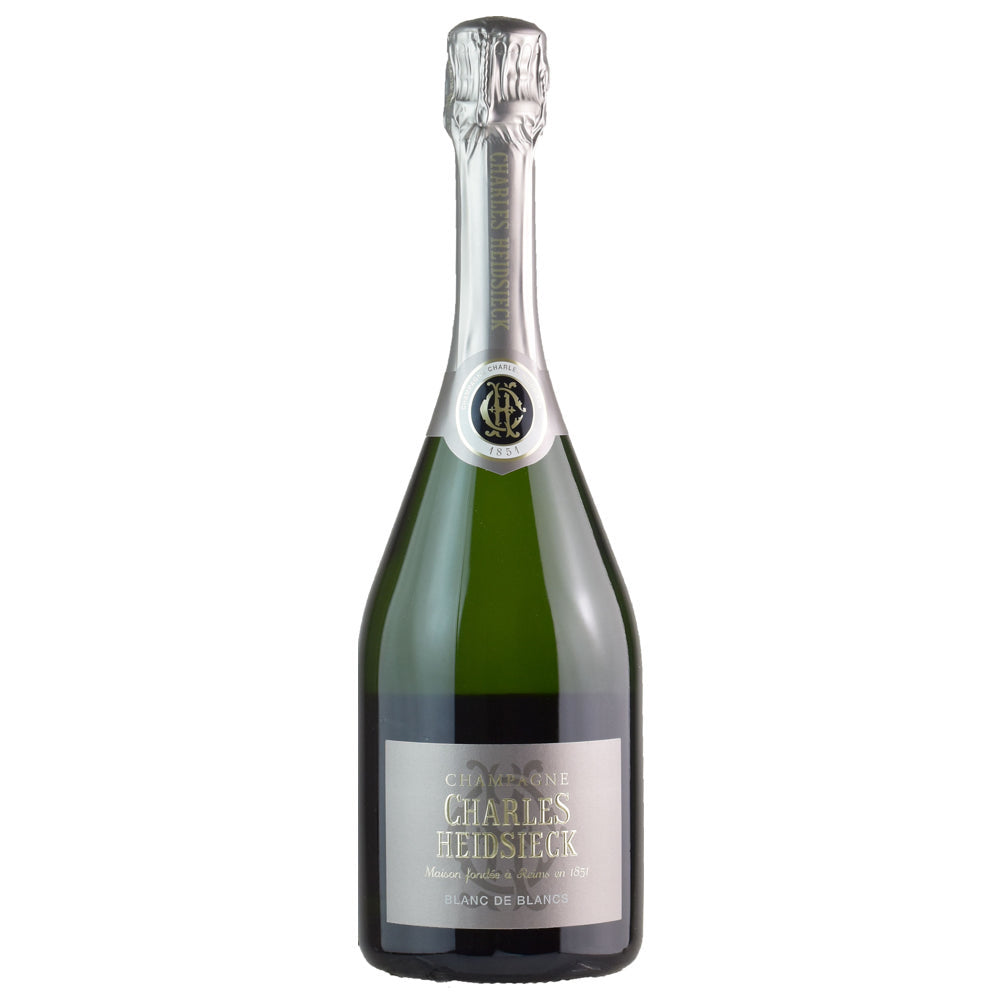 Charles Heidsieck Blanc de Blancs Champagne France
Charles Heidsieck was one of the very first Champagne Houses to demonstrate its passion for Chardonnay by producing a Blanc de Blancs in its 1949 vintage. There is also evidence that the Maison had produced some mono-crus from the Côte des Blancs as early as1906...  Through this cuvée, relaunched in 2018, two of the House's areas of expertise come together: the production of great white wines and the art of blending a large selection of wines from different years and terroirs. The considerable challenge is to make opposites coexist: the tautness and the freshness of young chardonnays on the one hand, and the silky "Charles" character on the other.
The Blanc de Blancs is the result of a very selective blend of 100% Chardonnay from the Côte des Blancs and, in particular, the cuvée base 2016 is composed of 10 crus of Chardonnay, the most sought-after grapes in the region. 
For this cuvée, only the juice from the first press are used and, the wines benefit from a slow and long maturation of 3 to 4 years, far beyond the norms of the region.