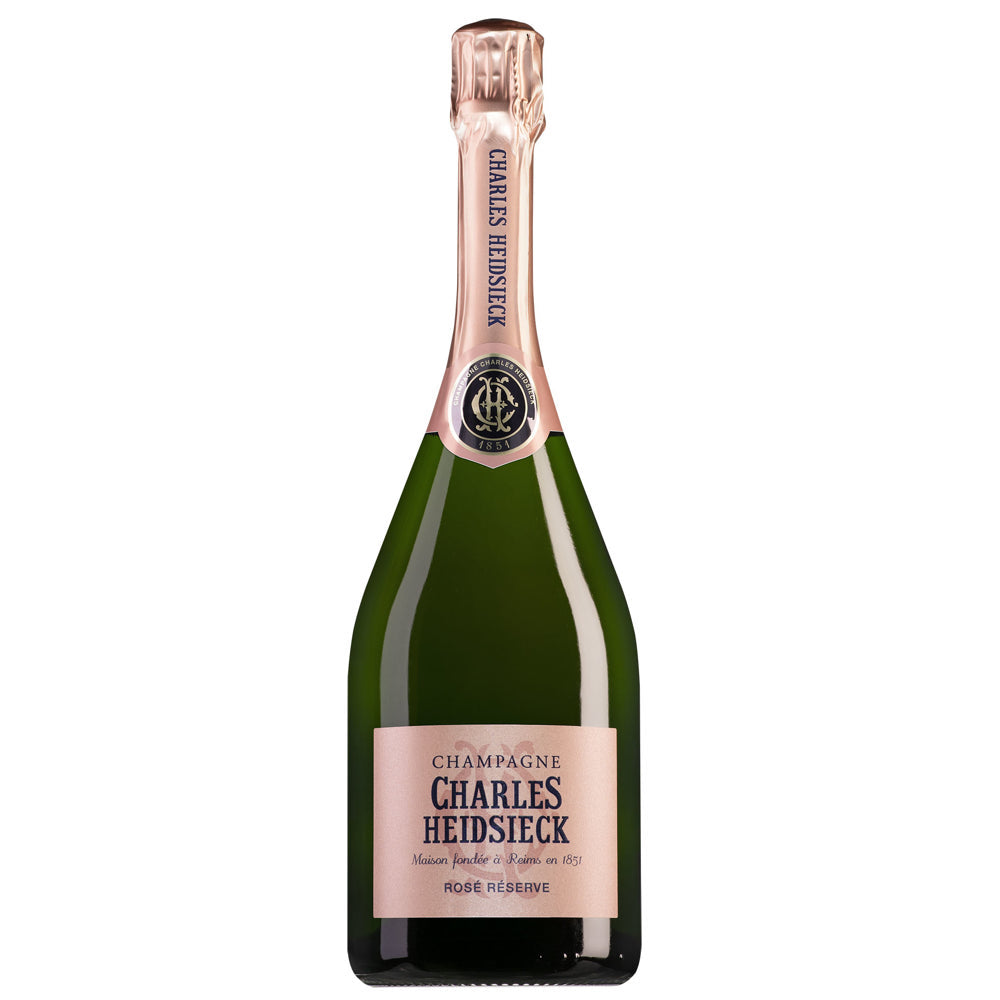 Charles Heidsieck Rosé Réserve Champagne France
The Rosé Réserve is the result of meticulous attention and stands out for its unconventional character. The Rosé Réserve is also the result of juices from the first press only and, the wine benefits from a slow and long maturation of 3 to 4 years, far beyond the norms of the region.
The blend reflects the diversity and richness of the Champagne region. As Charles-Camille Heidsieck did in his time, the House strives first and foremost to highlight year after year the specificity of each cru, its potential for expression and its nuanced palette.