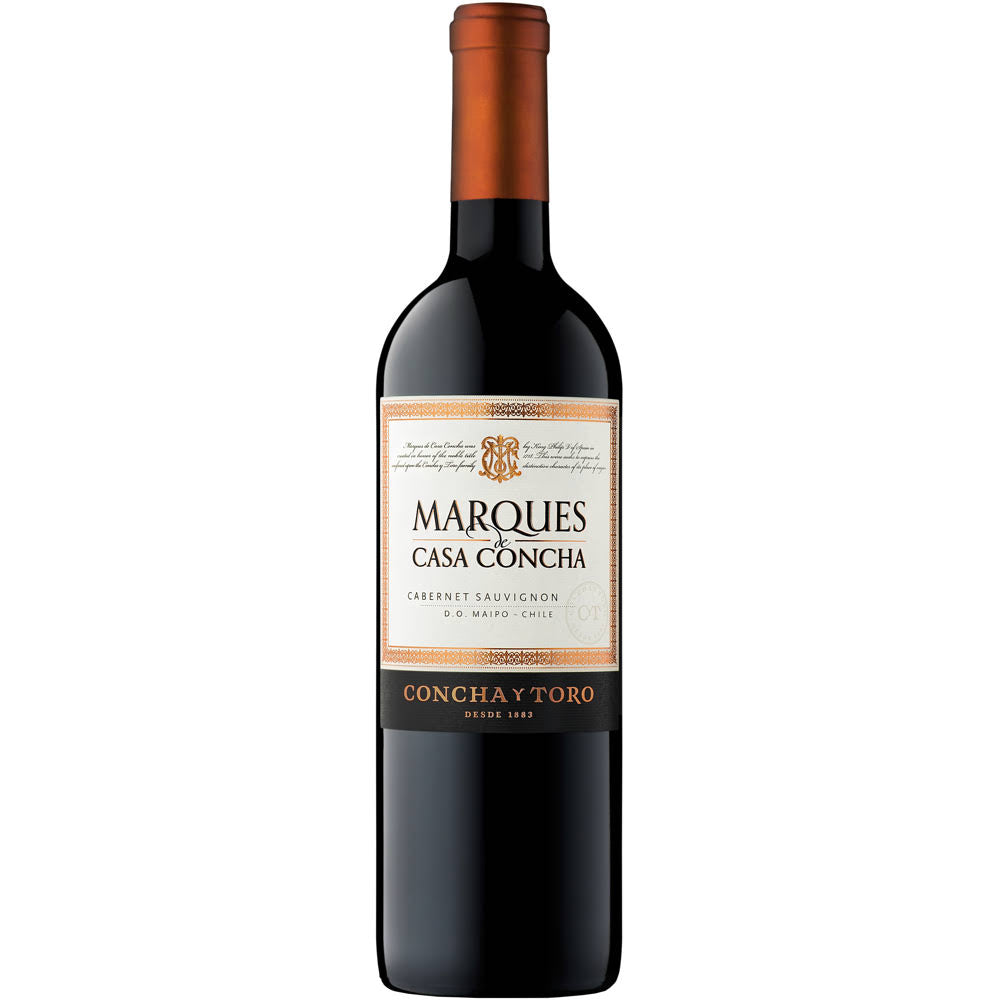 Concha y Toro Marques de Casa Concha Cabernet Sauvignon Chile
This Cabernet Sauvignon comes from vineyards that grow near the foothills of the Andes Mountains in the Maipo Valley. The rocky soils are alluvial in origin, poor nutrients, and highly permeable due to the abundance of gravel in the subsoil. This limited-production Cabernet Sauvignon features black fruit aromas, highly concentrated flavors, firm tannins and a smooth texture.
Founded in 1883, Vina Concha y Toro is Latin America's leading producer and occupies an outstanding position among the world's most important wine companies, currently exporting to 135 countries worldwide.