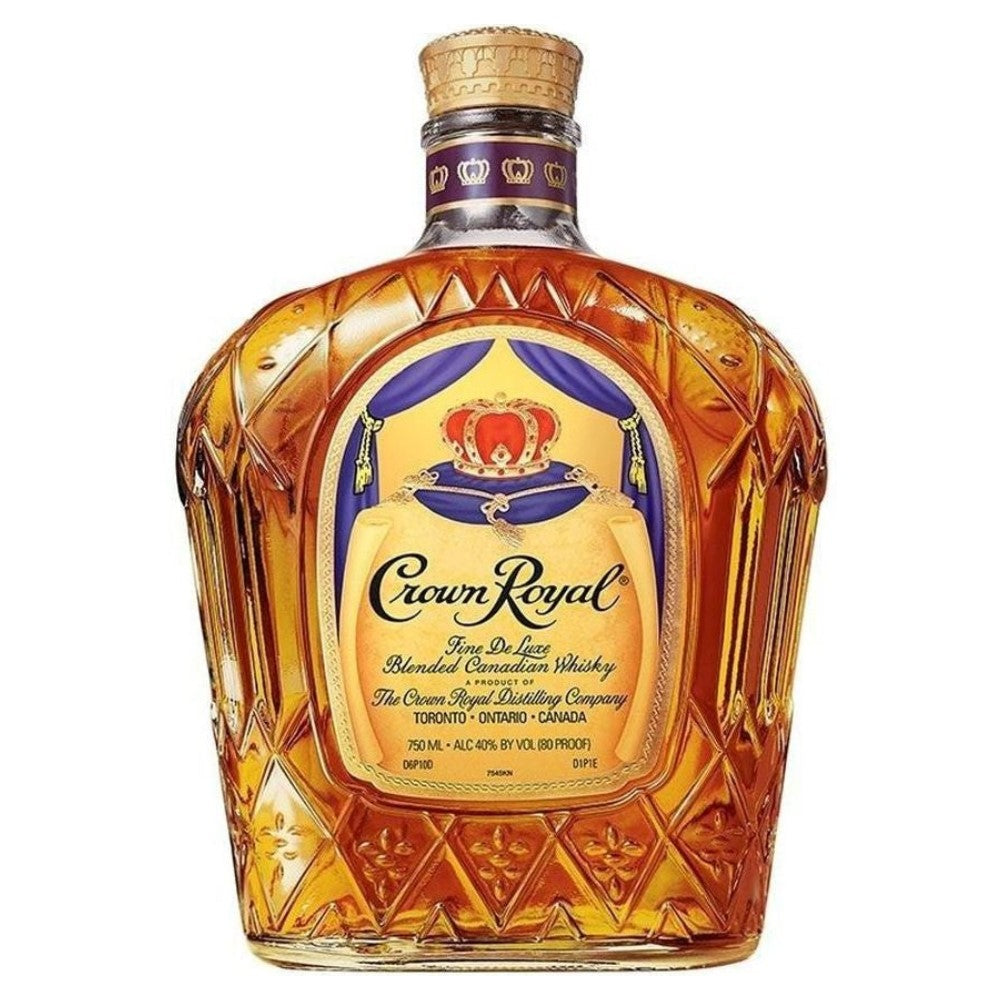 Crown Royal Deluxe Canadian Whisky
Classic and Iconic, nothing compares to the golden amber color, the delicate creamy taste, or even the velvety purple bag of Crown Royal Canadian Whisky. The legendary whisky, created in 1939 to celebrate the visit of the King of England, has a blend of fifty distinct, full-bodied whiskies matured in white oak barrels. Crown Royal has a taste profile defined by smoothness, enhanced by a rich, lingering finish.

Packaged in the iconic velvety purple bag with gold trim, Crown Royal® Deluxe Canadian Whisky is the perfect gift for any occasion - Father's Day or Christmas, Housewarming, Bachelor Party or Retirement.