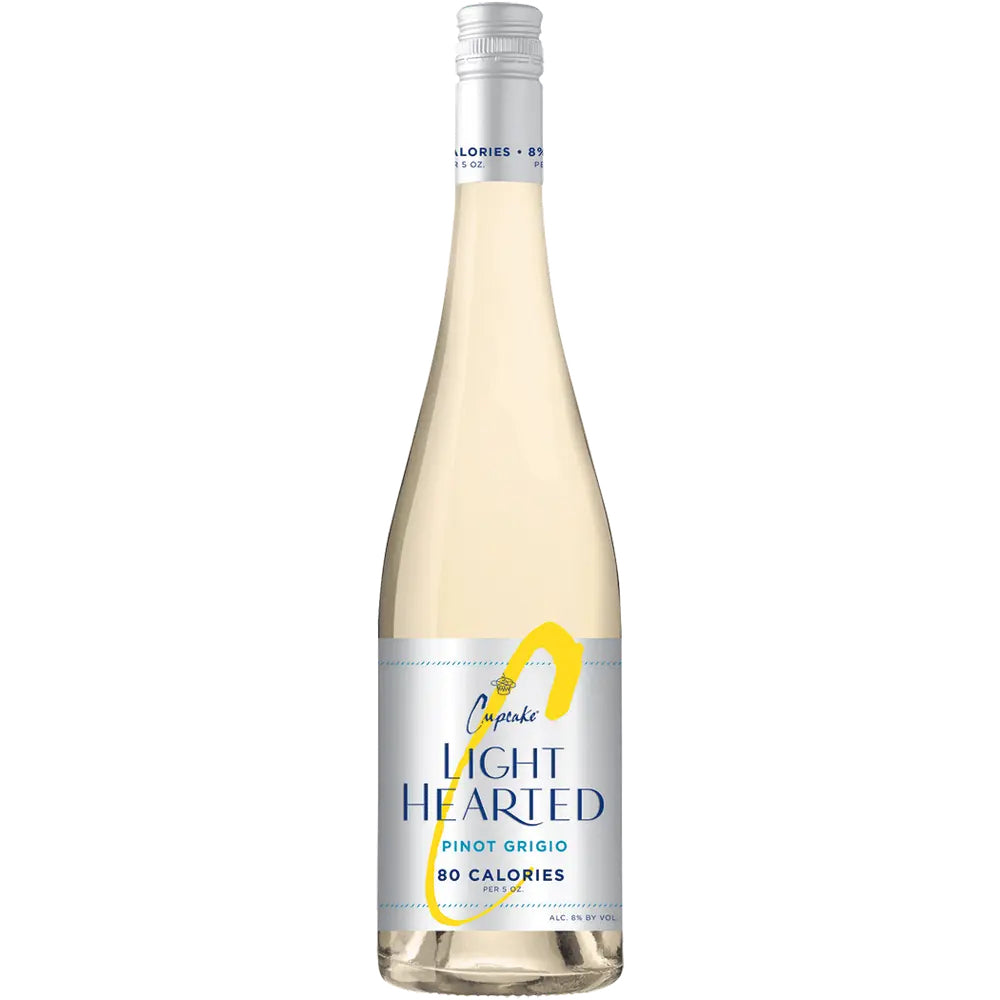 Cupcake Vineyards Lighthearted Pinot Grigio 2020
Refreshing citrus aromatics that lead into bright, crisp flavor of lemon and honey crisp apples. The finish is long with hints of white nectarine and apricot.
At Cupcake the bottle complex and premium wines. You can rest assured knowing that their assorted collection of finely-crafted wines pair perfectly with your assorted collection of moments of joy—from binge watching your favorite show, to turning your three-day weekend into four.