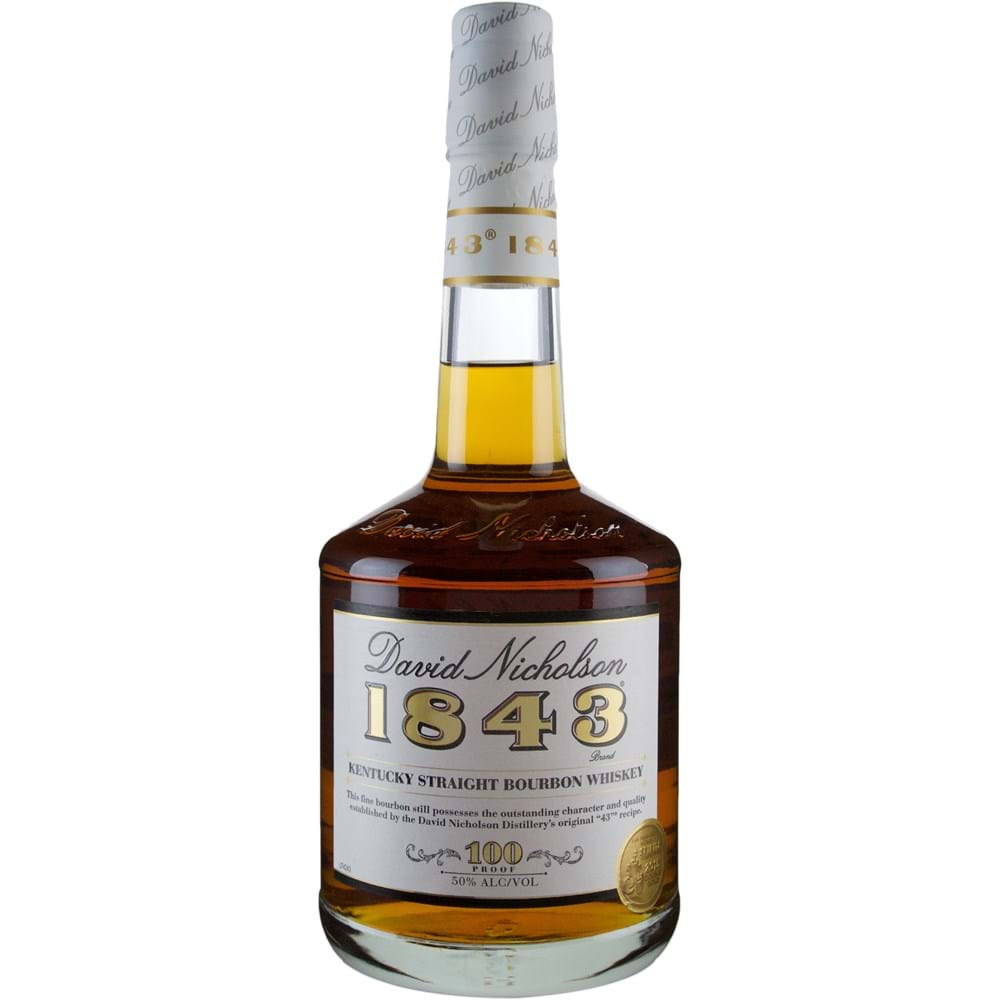 David Nicholson 1843 Kentucky Straight Bourbon Whiskey
The story goes that David Nicholson was a grocer out of St. Louis who started selling his own bourbon in 1843. The spirit was popular and eventually the name was sold to Julian Van Winkle. In 2000, the brand was bought by Luxco who has been producing the bourbon ever since. Other than that we don't have much to say about this 100-proof Kentucky straight bourbon, but don't let that deter you from trying it!

Nearly two centuries ago, David Nicholson created the famed '43' bourbon recipe in the backroom of his St. Louis grocery store.
Still possessing the outstanding character for which it earned in 1843, the David Nicholson legacy lives on unchanged, unfettered, and unmatched.