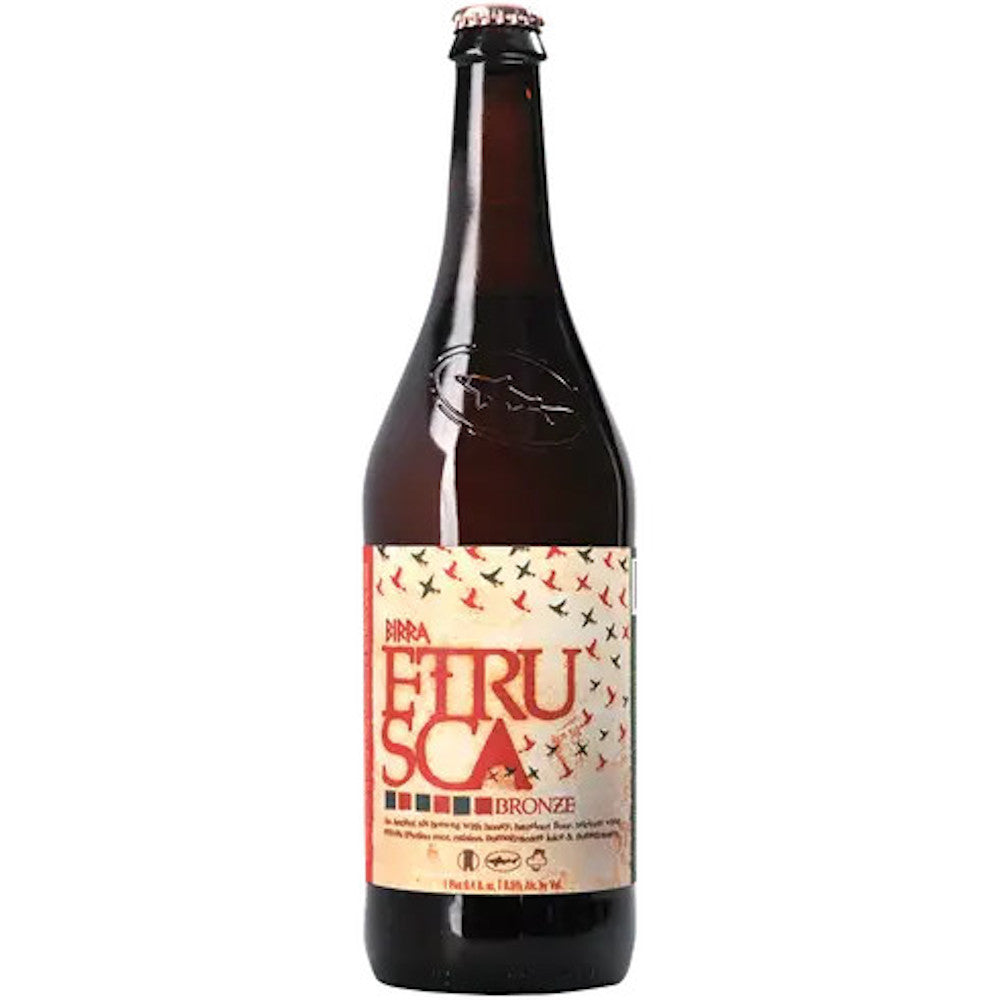 Dogfish Head Birra Etrusca Bronze Ancient Ale Beer
To develop the recipe for Birra Etrusca Bronze, Dogfish Head's Sam Calagione traveled to Rome with molecular archaeologist Dr. Pat McGovern. With the help of Birreria Brother Brewers Leo DeVencenzo of Birra del Borgo and Teo Musso of Baladin, they analyzed drinking vessels found in 2,800-year-old Etruscan tombs.
The backbone of Birra Etrusca comes from two-row malted barley and an heirloom Italian wheat. Specialty ingredients include hazelnut flour, pomegranates, Italian chestnut honey, Delaware wildflower honey and clover honey. A handful of whole-flower hops are added, but the bulk of the bitterness comes from gentian root and the sarsaparilla-like Ethiopian myrrh resin.