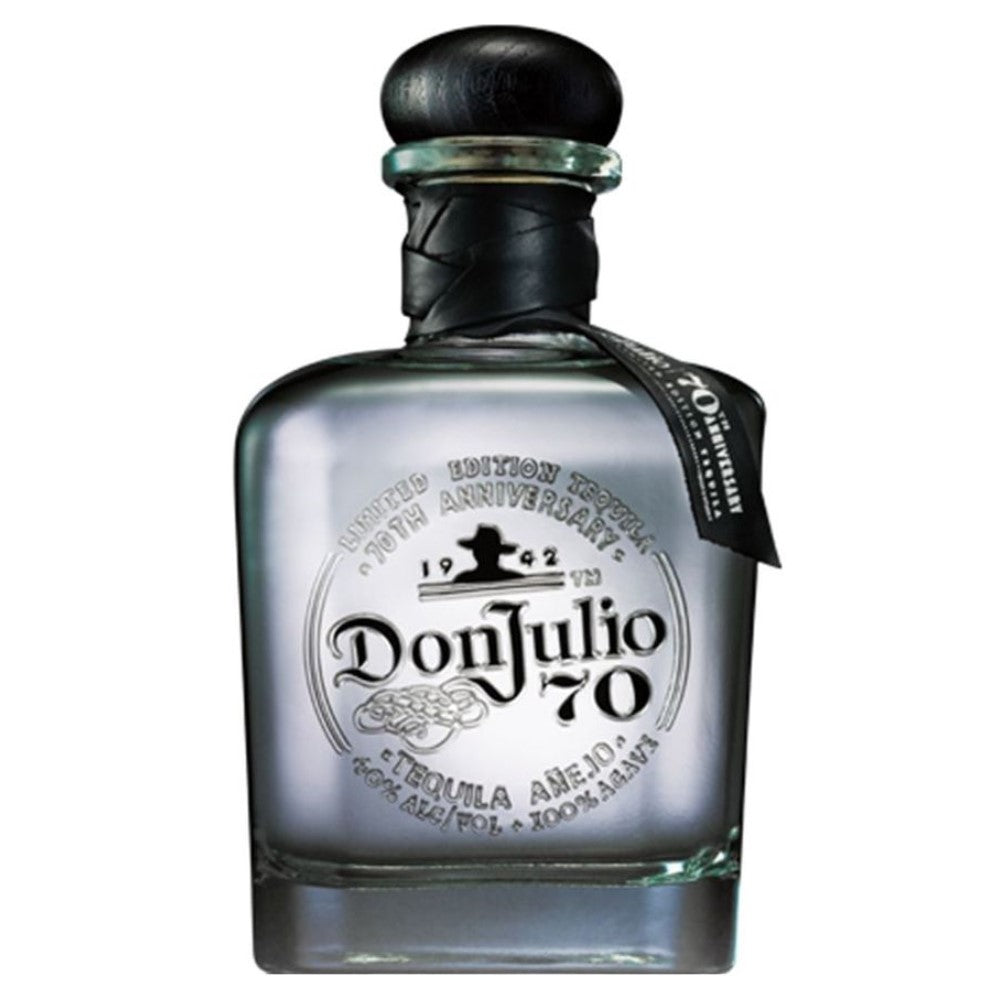 Don Julio 70 Añejo Claro Tequila
The world's first Añejo Claro tequila, Don Julio 70 tequila is the culmination of 70 years of knowledge that brings the smoothness of a Blanco and the complexity of an Añejo together for a totally unique tequila experience. Don Julio 70 is aged for eighteen months in American white-oak barrels and then carefully filtered to bring out its crisp agave flavor. This clear tequila is smooth in character with highlights of vanilla, honey and toasted oak. It is best enjoyed neat or over ice.

Only offered in the U.S. and Mexico, Don Julio 70 is the perfect Cinco de Mayo gift for the tequila connoisseur, and can also be a special present for a Job Promotion; Business Gift; Retirement; Housewarming; Birthday; Anniversary; Christmas; or Father's Day.