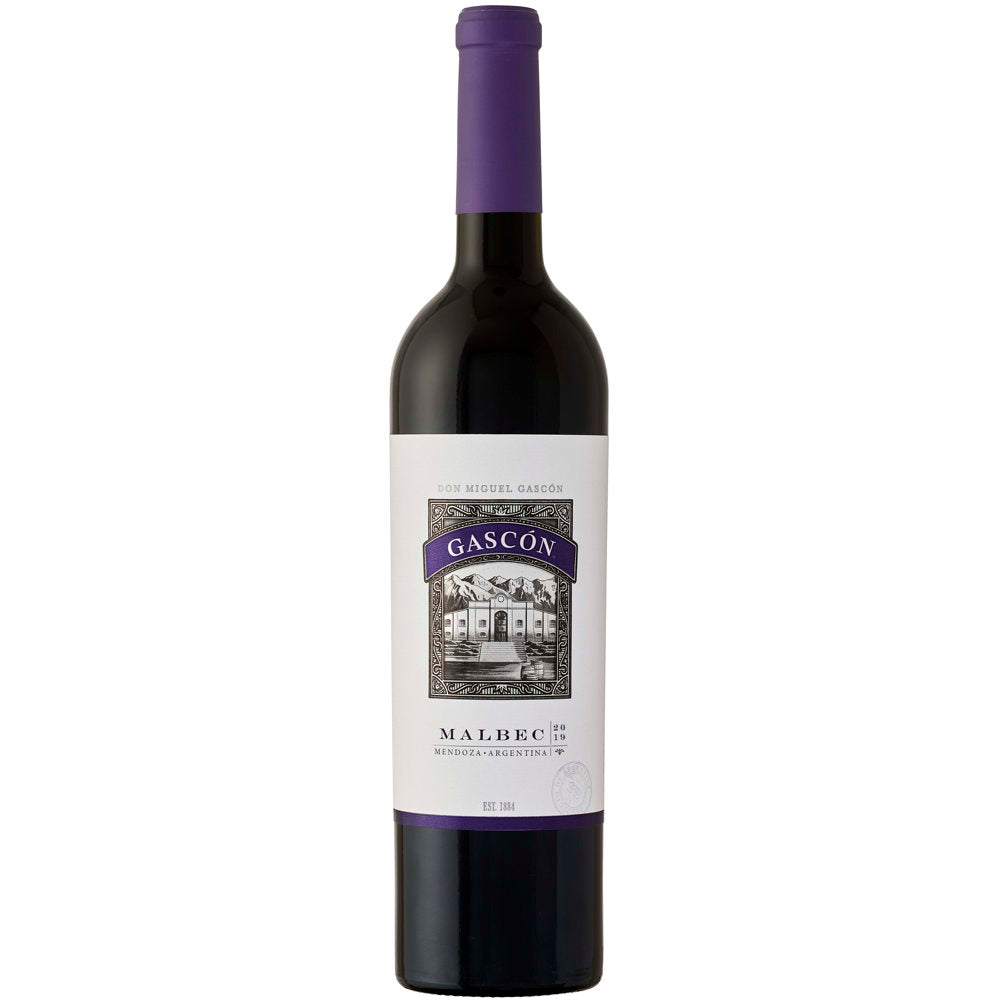 Don Miguel Gascon Malbec Mendoza Argentina, 2019
Opens with intense aromas of blackberry, plum and a hint of mocha. Dark fruit flavors intertwine with notes of spice, licorice and chocolate to create a magnificent, full-bodied Malbec. Round tannins and a plush mouthfeel lead the way to a long, velvety finish.
Tradition and innovation blended harmoniously when a spirited Don Miguel Escorihuela sailed penniless from Spain to Argentina in 1880. Four years later, he purchased 42 acres of land that would become the cornerstone of an exceptional wine making history.
Don Miguel Escorihuela Gascón and his descendants became known in Argentina for their consistently outstanding wines and for their unconventional undertakings.