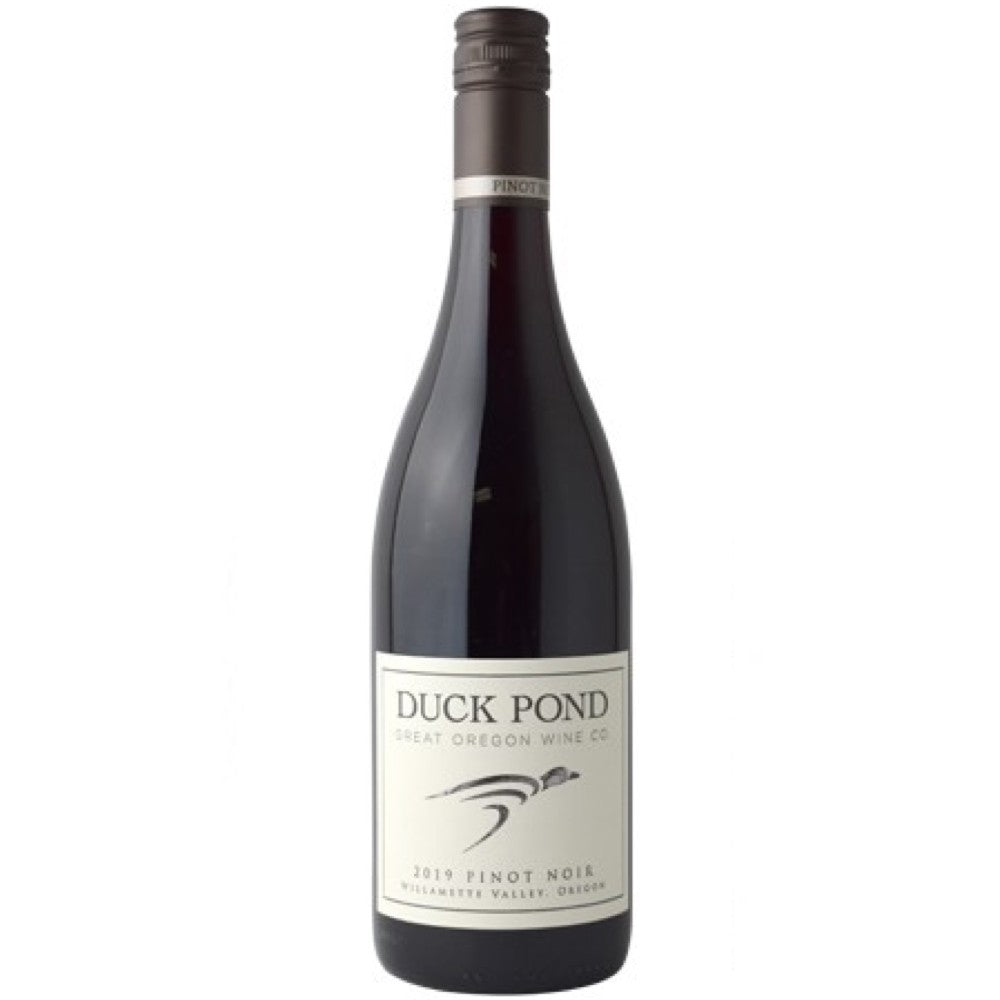 Duck Pond Cellars Willamette Valley Pinot Noir Oregon, 2017
Luscious red and black cherry tones that immediately fill the glass with accent flavors of herbs, sassafras, cola, and oak notes of vanilla, baking spice, and toast. Fresh and floral with violets and roses, dried herbs, and a touch of smoke. The wine is loaded with delicious vibrant tones of ripe red cherry, raspberry, and boysenberry. The 2019 vintage seems to have a dark fruit profile with more bush fruit in general than the previous few vintages. Even with the cooler temperatures, the wines show plenty of ripe fruit flavors along with dried leaves, turned potting soil, and wilted flowers. The finish is long and developing with fresh acidity, mouth-filling richness, and lingering fruit notes of red berries and spice. An outstanding effort representing traditional Willamette Valley Pinot Noir style.
2019 was a winemaker's vintage. A cool vintage by all accounts led to a long slow ripening growing season. Late rains spread out the harvest and our picking decisions became key to building this powerful yet elegant wine.