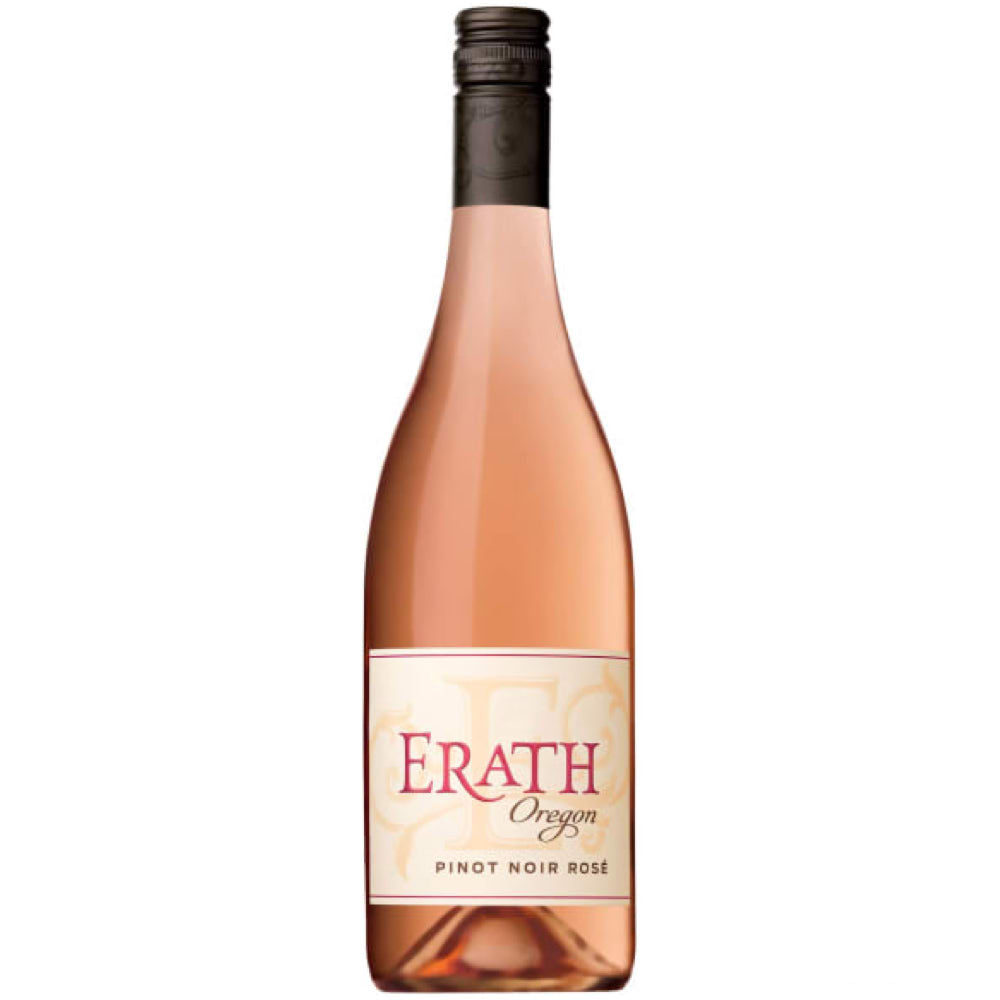 Erath Rose of Pinot Noir Oregon, 2019
Not just pretty in pink, this dry rosé also has plenty of depth. Wafts of wild strawberries and cream, kiwi and tangerine command attention. Plush flavors include mango, passionfruit, and starfruit. A hint of tannin and a fresh burst of acidity allow for an approachable, yet complex experience.
As one of Oregon's wine pioneers, Erath winery's founder, Dick Erath, was driven by the belief that the future of Pinot Noir was in Oregon. Today, Erath's wines are an expression of the land that the winery has cultivated for more than 40 years, longer than any other winery in the Dundee Hill of Oregon.