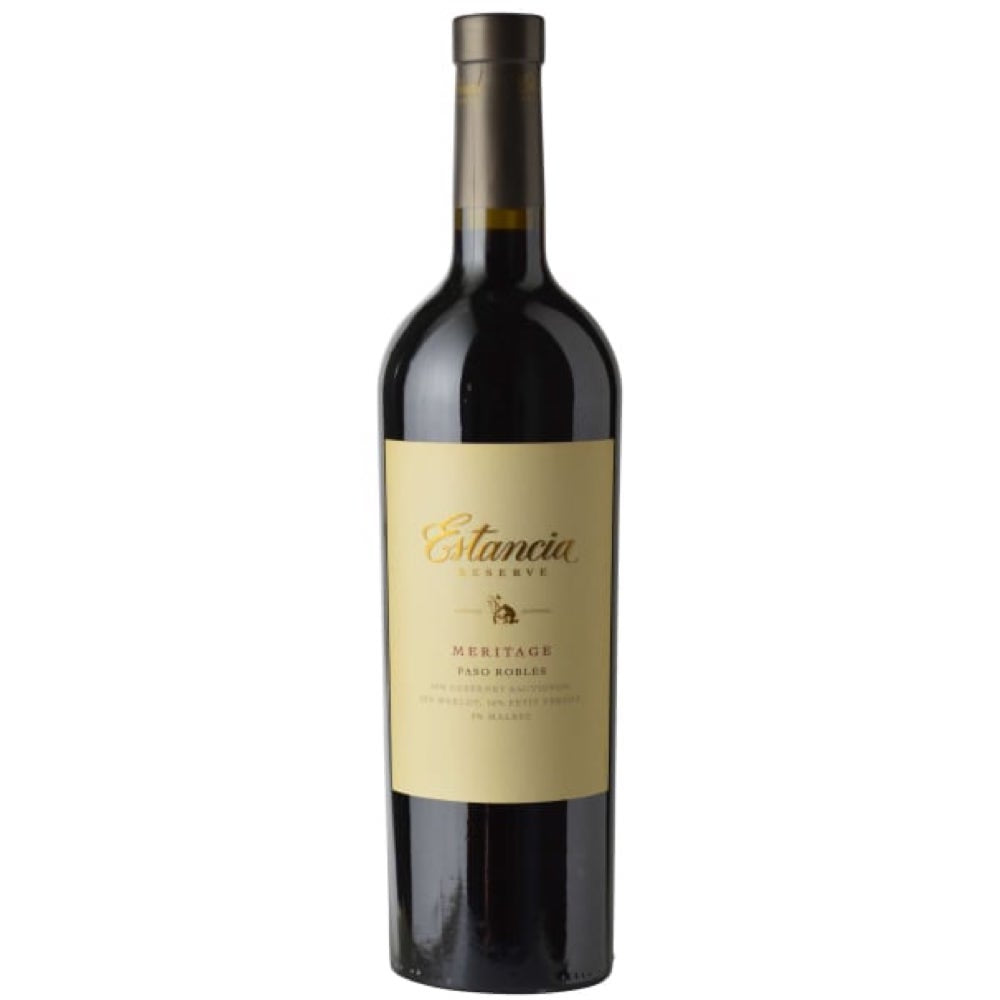 Estancia Reserve Meritage Red Paso Robles California, 2017
These Meritage showcases the finest red blend from the Paso Robles vineyards. The Meritage designation on the label assures that this wine is a blend of at least two of the five red Bordeaux varieties. Dark crimson. Mocha, ripe plum, and blackberry, with cocoa and a mélange of baking spices. Displays a rich, exquisite mouthfeel, velvety tannins, and ripe fruit balanced with notes of chocolate and French vanilla.
Estancia, based in Monterey, was founded in 1986. The name Estancia is roughly translated from the Spanish word for "estate," and emphasizes our conviction that the world's best wines capture the essence of their place of origin.