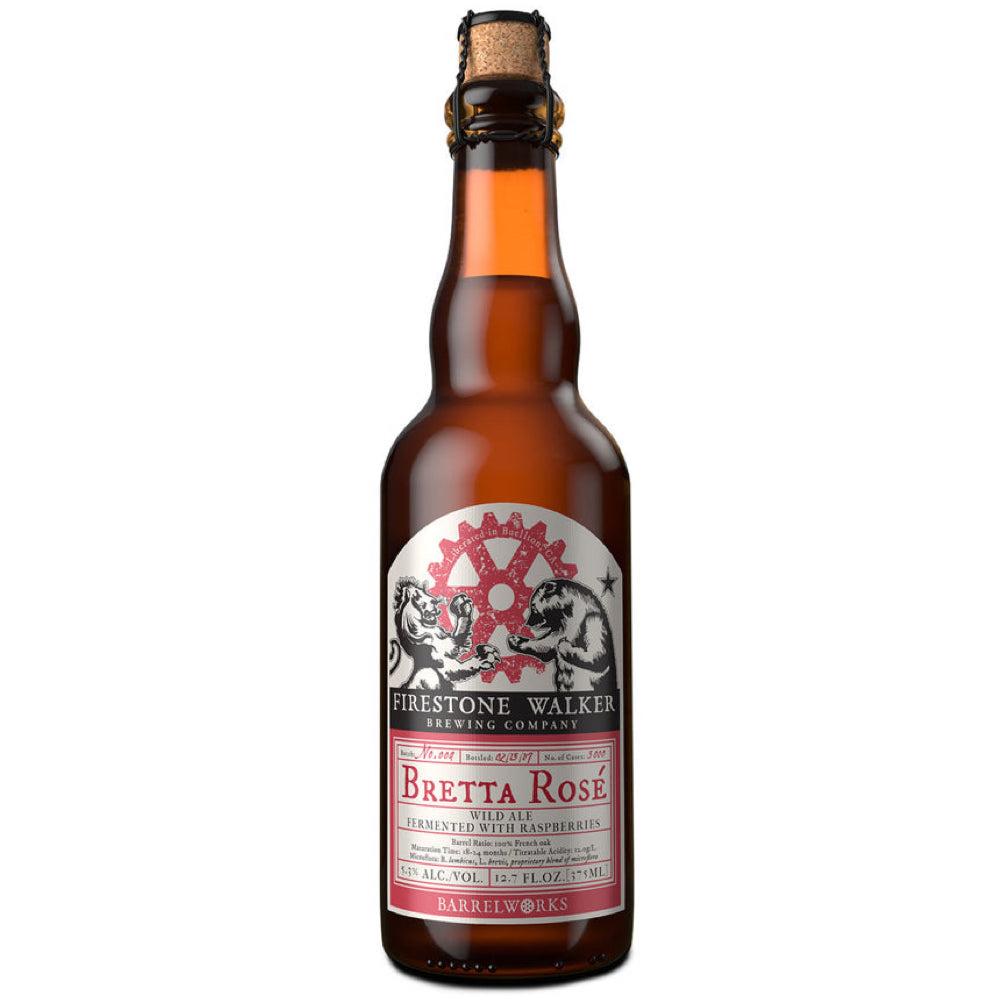 Firestone Walker Bretta Rose Wild Ale Beer
The 2018 Bretta Rosé began when Master Blender Jim Crooks personally selected 10,000 pounds of fresh-picked raspberries from a local farm, then slow-fermented them in oak foeders with Bretta Weisse base beer for four months.
The resulting vintage features a brilliant rosé color with a raspberry perfume. Bracing acidity leads to a dry, refreshing finish with bountiful effervescence.