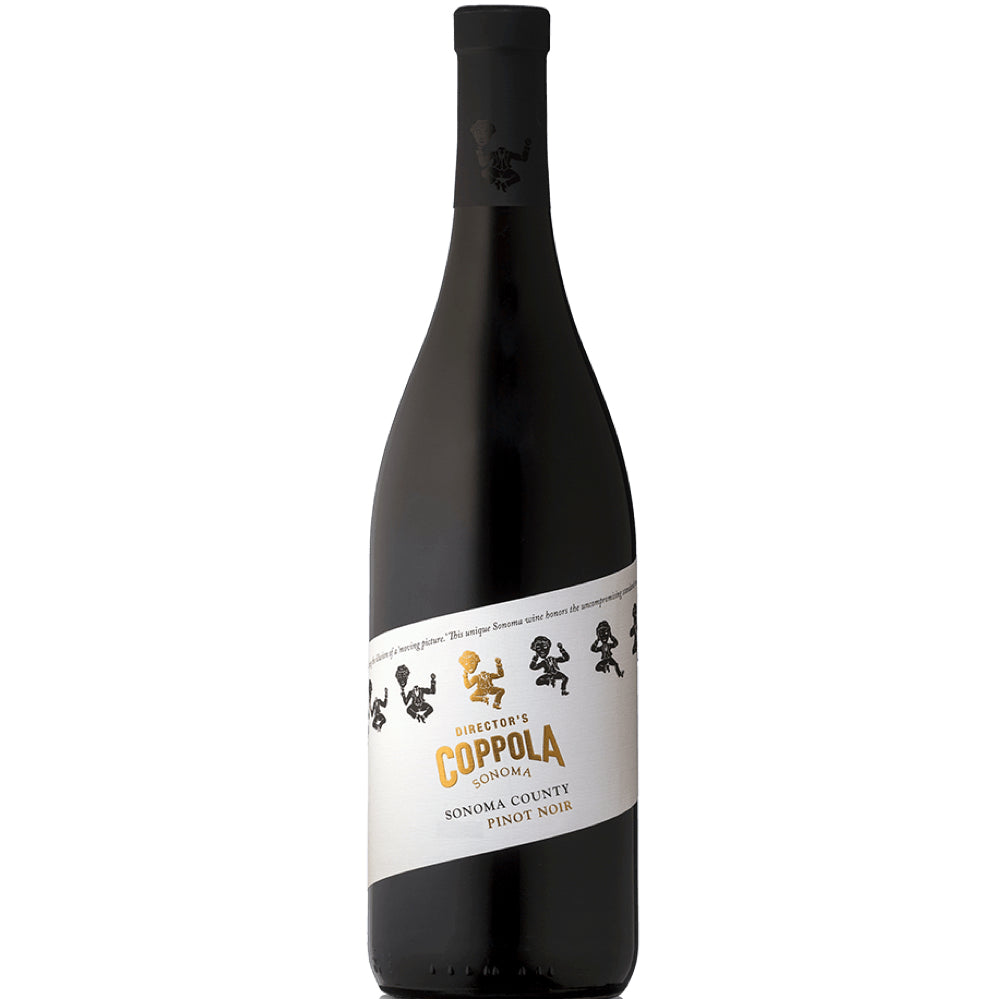 Francis Ford Coppola Director's Pinot Noir California, 2018
Director's Pinot Noir is blended from several different Russian River Valley vineyards. Some of the parcels give us fruit that offers spice and earth nuances while other vineyards we use produce fruit that has more density and richness. Combined, the wine takes on all of these traits leading to increased complexity. In the cellar, we use open-top fermenters and daily punch downs to extract color and flavor. When fermentation is complete, the wine is aged in a combination of French and Hungarian oak.
Francis Ford Coppola Winery, re-opened in July 2010, is the latest venture from Francis Ford Coppola, whose passion for wine, food and adventure is nowhere more evident than in this new production – a winery resort located in the heart of Alexander Valley, California. Among the many attractions at the property, Francis Ford Coppola Winery features a wine tasting bar, two restaurants, swimming pools, a movie gallery, a performing arts pavilion and a park area with game tables and bocce courts.
Francis puts it best, saying the winery is meant to be "a wine wonderland, a park of pleasure where people of all ages can enjoy all the best things in life – food, wine, music, dancing, games, swimming and performances of all types. A place to celebrate the love of life."