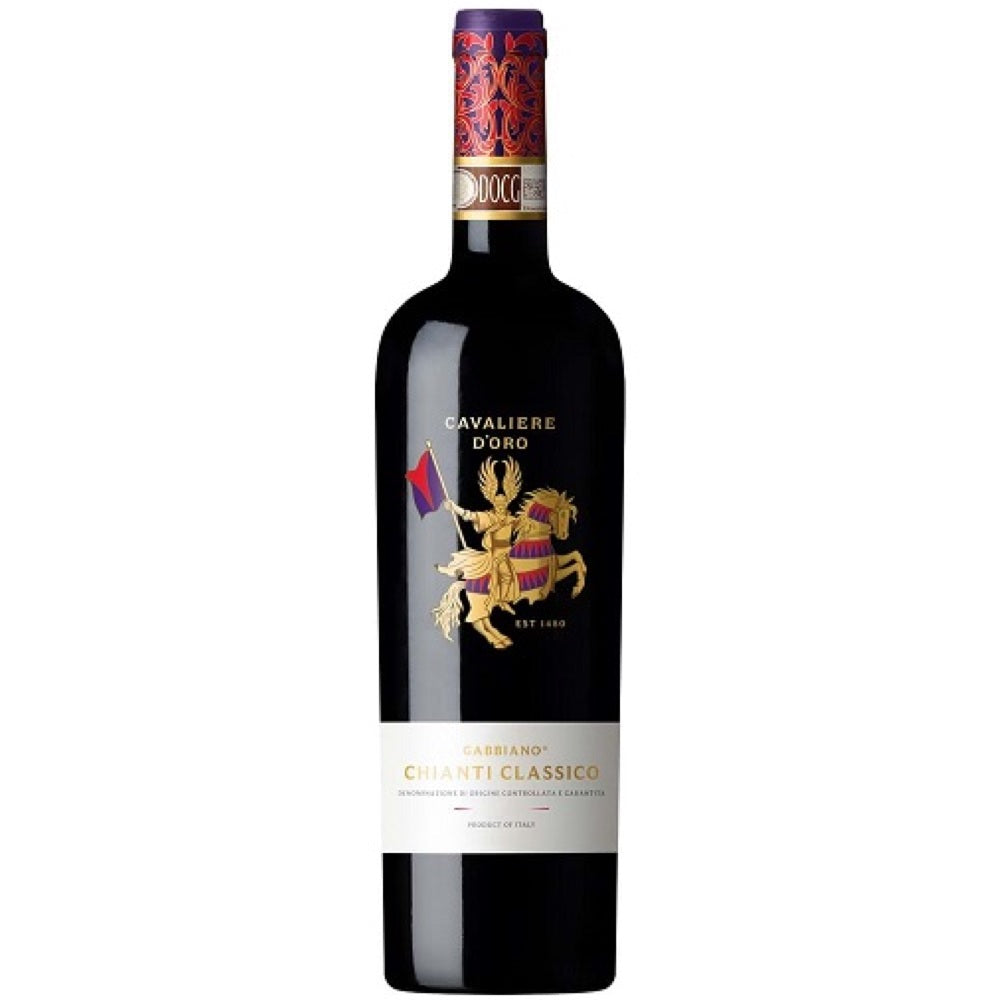 Gabbiano Cavaliere d'Oro Chianti Classico Riserva Italy, 2015
The Chianti Classico Riserva has a deep, ruby red color, opening with lovely red fruity notes and hints of strawberries, citrus and tobacco. These same flavors extend to the fruit-filled palate, with additionally earthy and spicy notes. A classic and elegant expression of our Chianti Classico terrior, the wine is supported by firm tannins and balanced by fresh acidity with good complexity.
Blend: 95% Sangiovese and 5% Merlot.
Established in 1480 AD, Castello di Gabbiano is situated in the heart of the famed region of Chianti Classico. Federico has been chief winemaker at the Castello since February 2011, bringing great energy, focus, and a passoin for innovation to his portfolio of classic Gabbiano wines. A natice of Tuscany with more than a decade of eperience working with prestigious neihboring wineries, Federico has a depth of understanding about the exceptional Chiani Classico winegrowing region.