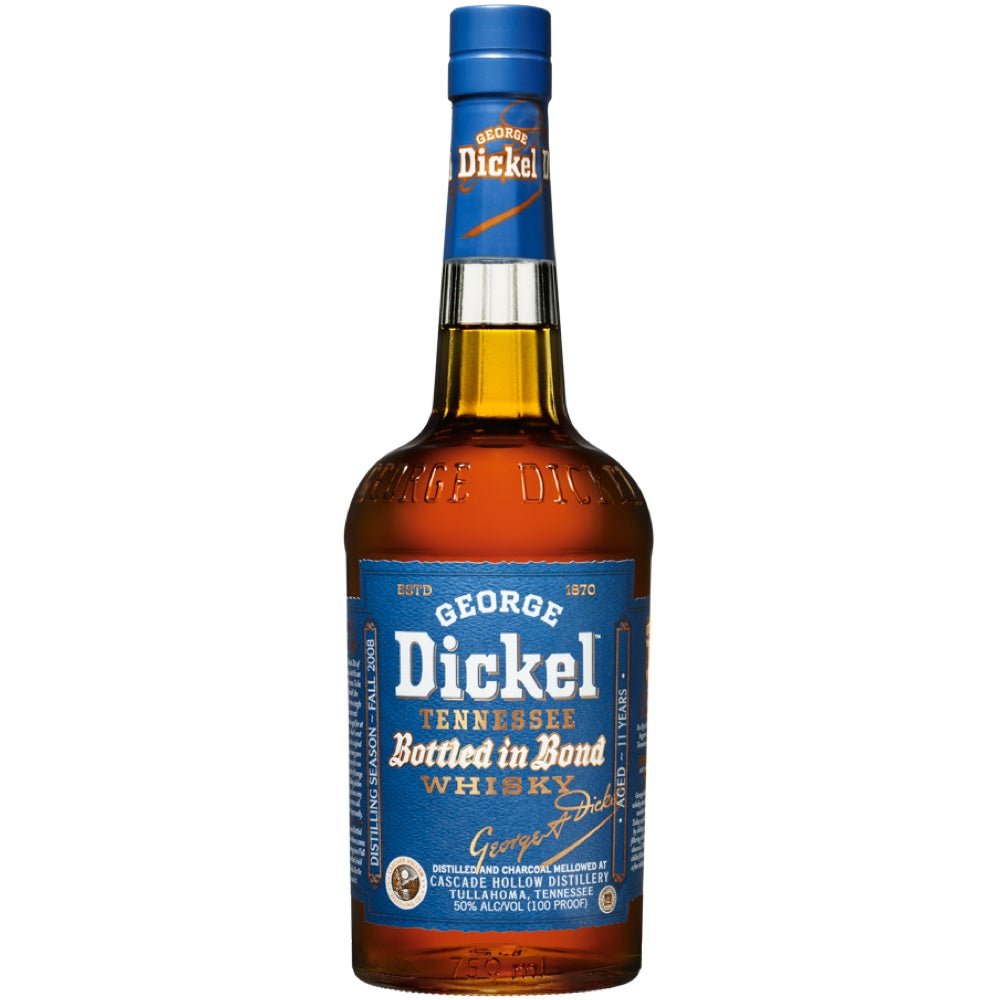 George Dickel Bottled In Bond Tennessee Whiskey
In 2019, George Dickel entered the Bottled in Bond category by launching the brand's Fall 2005 whisky, which earned the coveted "Whisky of the Year" award from Whisky Advocate and was the top-rated American Whiskey of 2019 by Wine Enthusiast. Bold and balanced, this latest release is an 11-year-old whisky was bottled in Fall 2008 and offers tantalizing notes of pecan, maple syrup and dried apple.
At 100 proof (50% ABV), this release of George Dickel Bottled in Bond is best enjoyed slowly neat or on the rocks and plays well in many classic cocktails like an Old Fashioned or Perfect Manhattan.