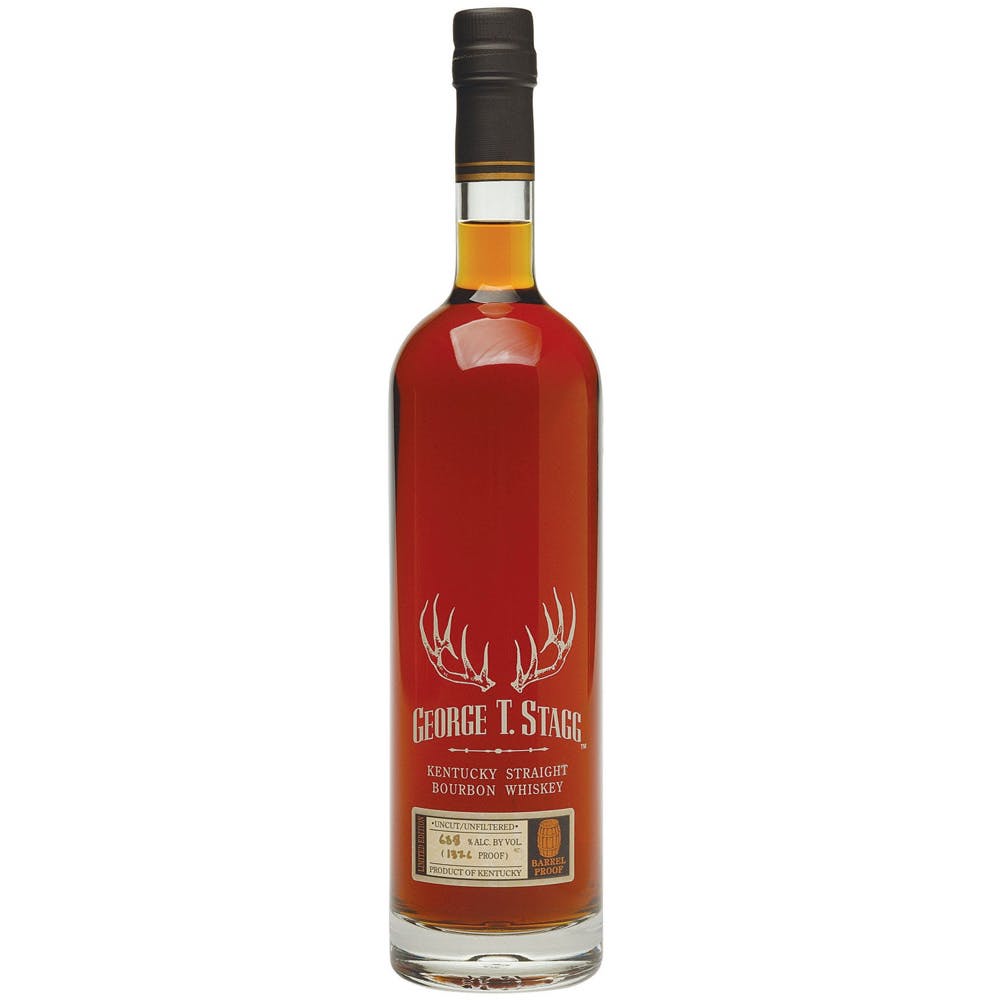 George T. Stagg Bourbon Whiskey
George T. Stagg built the most dominant American distillery of the 19th century, during a time known as the Gilded Age of Bourbon. Uncut and unfiltered, this robust bourbon whiskey ages for nearly a decade and boasts the bold character that is reminiscent of the man himself.
Lush toffee sweetness and dark chocolate with hints of vanilla, fudge, nougat and molasses. Underlying notes of dates, tobacco, dark berries, spearmint and a hint of coffee round out the palate.
REVIEWS: F. Paul Pacult's Spirit Journal rating: 5 stars/Highest Recommendation
"Amazing, yet again." - F. Paul Pacult 
"One of the whiskeys of the year, easily." - Jim Murray's Whisky Bible.