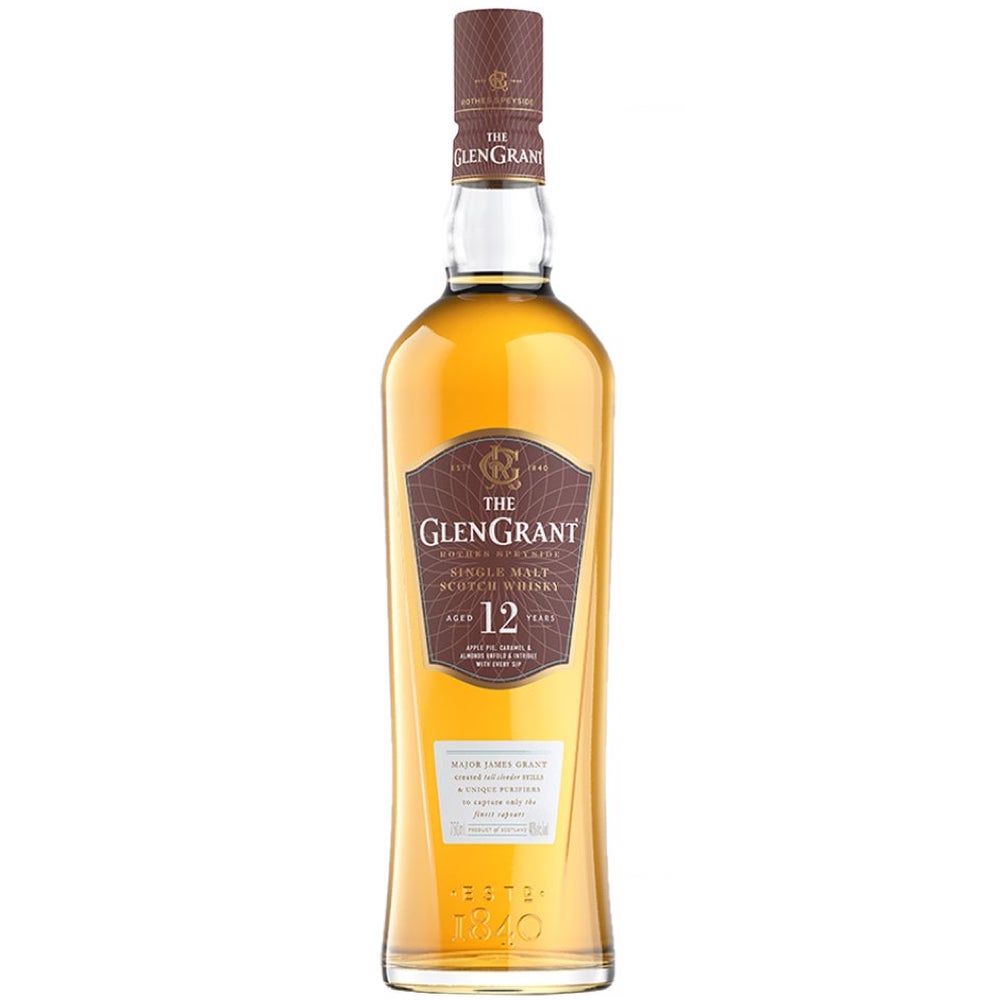 Glen Grant 12 Year Old Single Malt Scotch Whiskey
Bright gold with aromas of honey, pear, and apple with hints of almond and citrus. The palate highlights notes of apple pie crust, caramel, and vanilla. Finishes with lingering fruit and subtle hints of spice.
Awarded 95 Points from Wine Enthusiast, Glen Grant 12 Year Old is a remarkable Speyside Single Malt Scotch.
The Glen Grant was founded over 180 years ago in Speyside, Scotland by former whisky-smuggling brothers John and James Grant. The unique and seductively refined taste for which The Glen Grant is renowned is the result of the innovative, tall copper pot stills and special purifiers James 'The Major' Grant, son of founding brother James Grant, introduced well over a century ago and that are still used to this day.