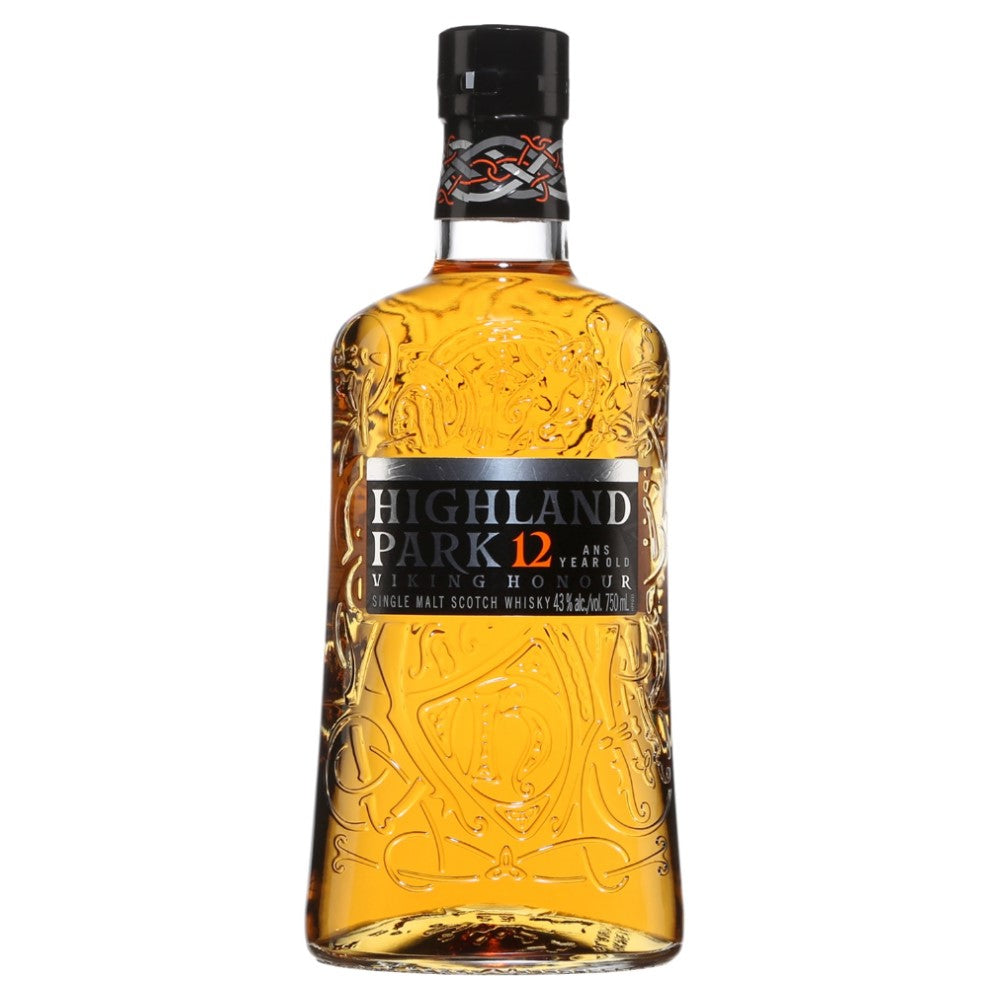 Highland Park 12 Year Old Scotch Whiskey
Highland Park 12 Year Old is the flagship whisky from the celebrated Highland Park distillery, balancing legendary Orcadian peat with maturation in the finest sherry-seasoned oak casks. Vibrant aromas of creme brulee, fresh tangerine, charred peach, and smoked kindling. Flavors of heather honey, dried fruit, warm spice and salty sea smoke. A sultry finish of brown sugar and toasted nuts, with a hint of smoke. Regularly celebrated in spirits competitions and recommended by whisky reviewers for its uncompromising quality, Highland Park 12 Year Old is for any occasion that calls for a bottle of great whisky in hand. 
Award & Accolades
96 points, Great Value, Tried & True Award - Ultimate Spirits Challenge 2019
Gold Medal - The Fifty Best Single Malt Scotch Whisky 2018.