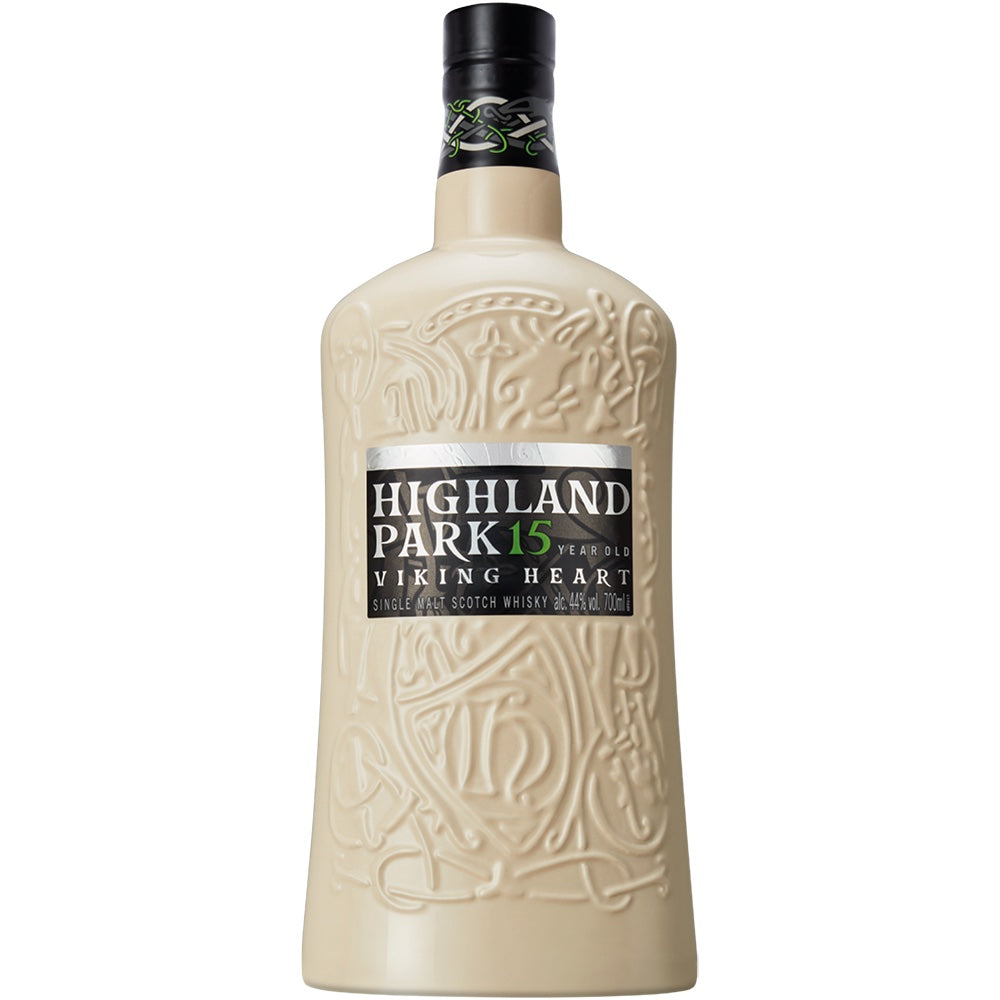 Highland Park 15 Year Old Viking Heart Scotch Whiskey
This is a wonderfully rich and complex single malt. Opening with rich and spicy aromas of crème brulee, heather honey and crumbled cinnamon, intensely fruity notes follow - fresh pineapple dressed with a scattering of sun-kissed lemon zest. There's a hint of freshly-baked sponge cake too, warm from the oven, and you'll find cinnamon again, but toasted shards this time. Citrus and vanilla notes linger in the aromatic waves of peat smoke.
To create 15 Year Old Viking Heart, Gordon Motion, our Master Whisky Maker, selected predominantly sherry seasoned European oak casks to deliver warm, spicy notes and sherry seasoned American oak casks to provide a balance of sweet vanilla. Expertly adding just a few refill casks to soften and smooth the flavours, Gordon chose to bottle at 44% ABV to allow the whisky's vibrant fruitiness and distinctive heathery peat smoke to shine through.