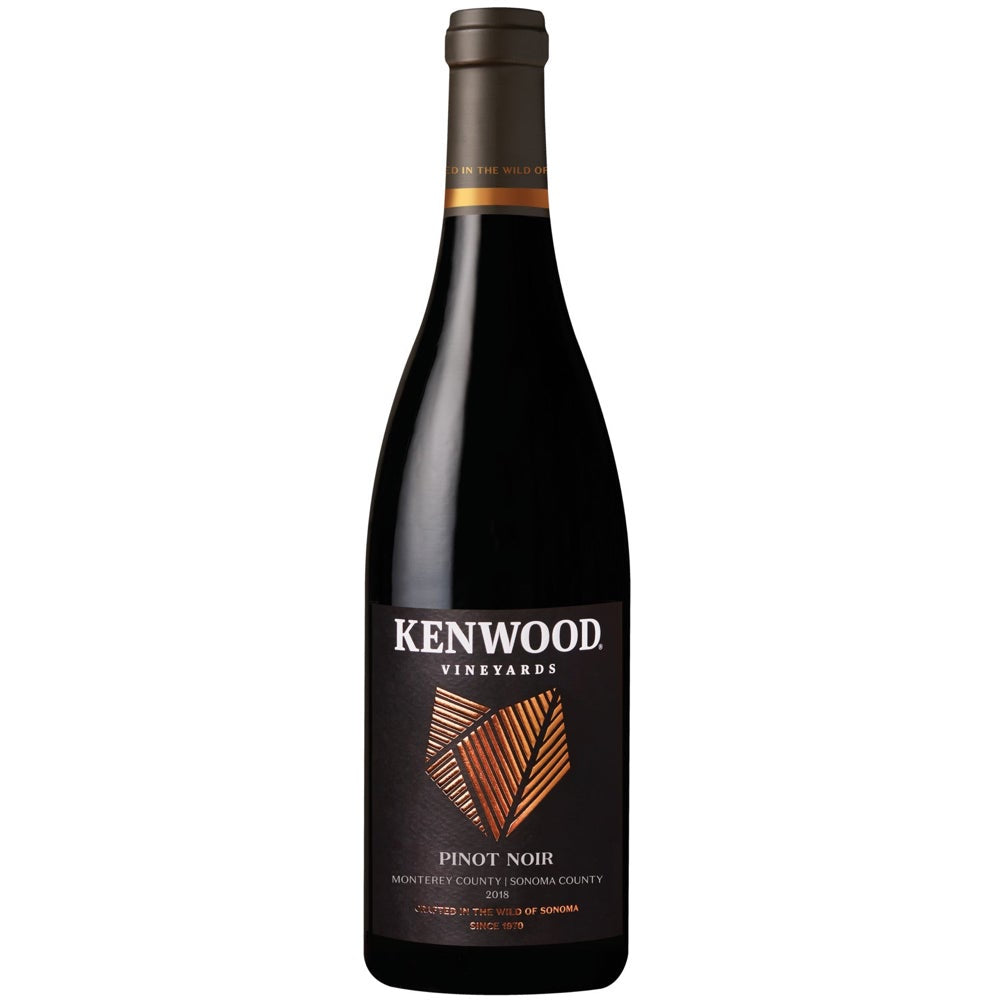 Kenwood Pinot Nior Sonoma County California, 2018
The majority of grapes in our Pinot Noir come from Sonoma County's celebrated Russian River Valley appellation, where the soil combined with the ocean's cooling influence creates ideal conditions for growing premium Pinot Noir. Picked in late September and early October, each lot was kept separate throughout fermentation and aging to preserve the unique flavors and characteristics of the wine. The wine was aged in oak barrels for 9 months, resulting in a classic, medium-bodied Pinot Noir with delicate and complex flavors that give way to a bright finish.
Located in the heart of the Sonoma Valley, Kenwood Vineyards is dedicated to producing premium wines truly representative of Sonoma County's world-class vineyards.
Kenwood Vineyards was established in 1970 in the former Pagani Brothers Winery, a historic cellar dating back to 1906. Thoroughly refurbished and modernized, the facility now boasts more than 125 stainless steel fermenting tanks and large oak uprights, and 20,000 small French and American oak barrels, all devoted to Kenwood Vineyards' "small lot" style of winemaking.