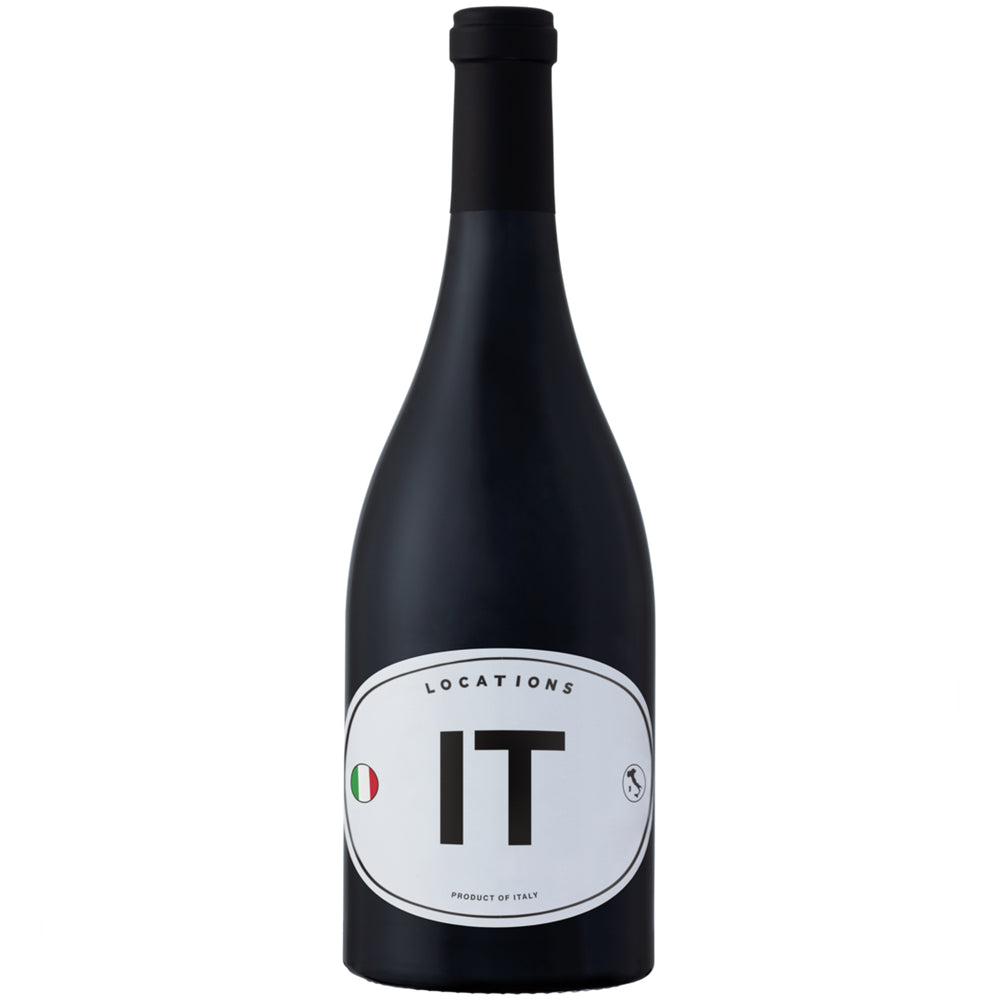 Locations by Dave Phinney IT Red Italy
Powerful and rich fruit from Puglia (Torricella and Manduria) serves as the base with a lively vein of acidity from Barbera (Alba) that stabilizes things in just the right way.
Blend: A blend of Negroamaro and Nero d'Avola from the Southern region of Puglia combined with Barbera from Piemonte in the North.
Maturation: Barrel aged ten months before release.
To make the best possible wine from a given Location. When it comes down to it, we all know that great wine starts in the vineyard, so why not seek out the best vineyards regardless of appellation, varietal, or vintage? Dave Phinney created this portfolio to explore the possibility of what could happen when all of the stereotypical constraints and regional rules were pushed aside, allowing him to focus on one task: making great wine. The label concept was born when Dave was in France and a taxi pulled up with the very distinctive "F" sticker on their license plate. It sent his mind racing with the possibilities… recalling his experiences getting to know vineyards and their caretakers all over, and leaving him excited to expand this network to include even more Locations. Each label release is carefully crafted by Dave and partners around the world, offering a glimpse into his perception and experiences of the Locations he's explored… so far.