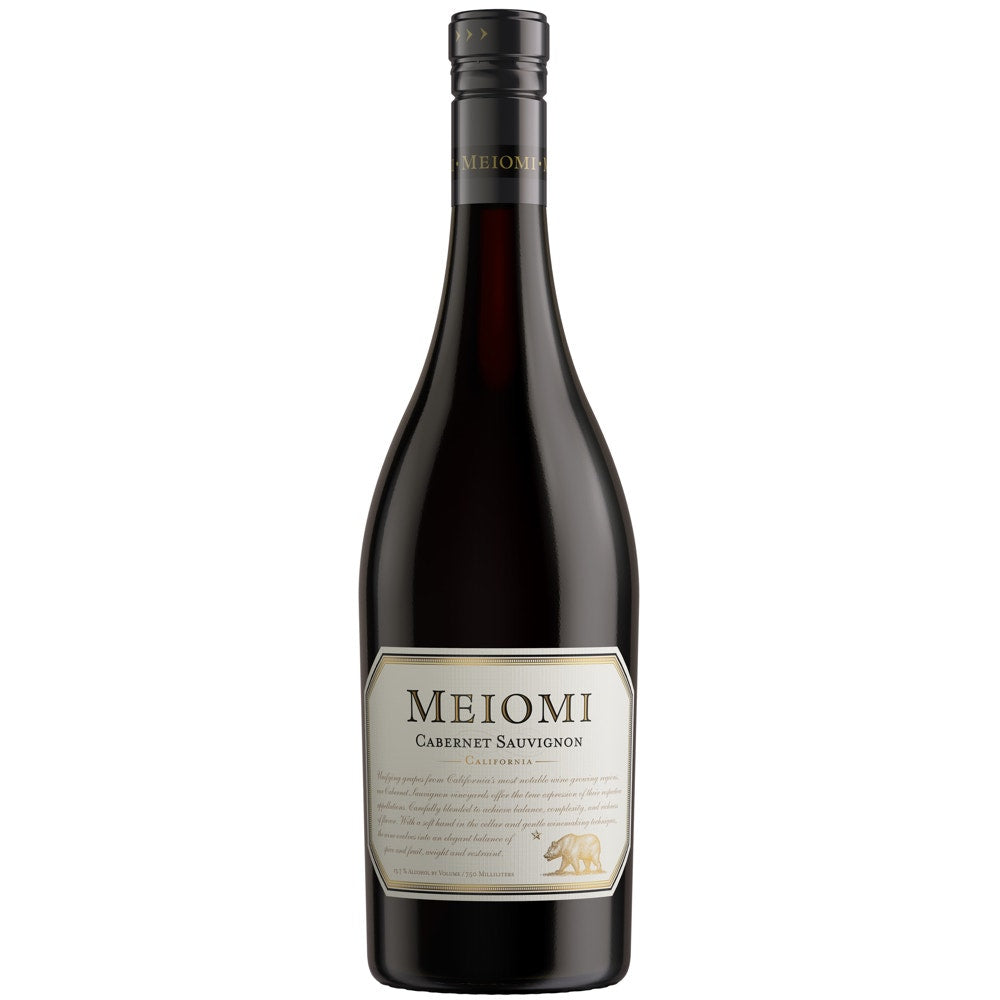 Meiomi Cabernet Sauvignon California
Meiomi Cabernet Sauvignon has a dark ruby color, the wine opens to reveal expressive aromas of juicy blackberry, boysenberry, and bramble, along with notes of toasty vanilla and graham cracker. The full flavors are highlighted by a plush, velvety mouthfeel with a long finish. This California wine owes much of its complexity to its varied upbringing, featuring grapes harvested from Monterey, Santa Barbara and Sonoma Counties.
Meiomi Cabernet Sauvignon offers a full-bodied taste that stays with you for a lengthy finish no matter the meal.