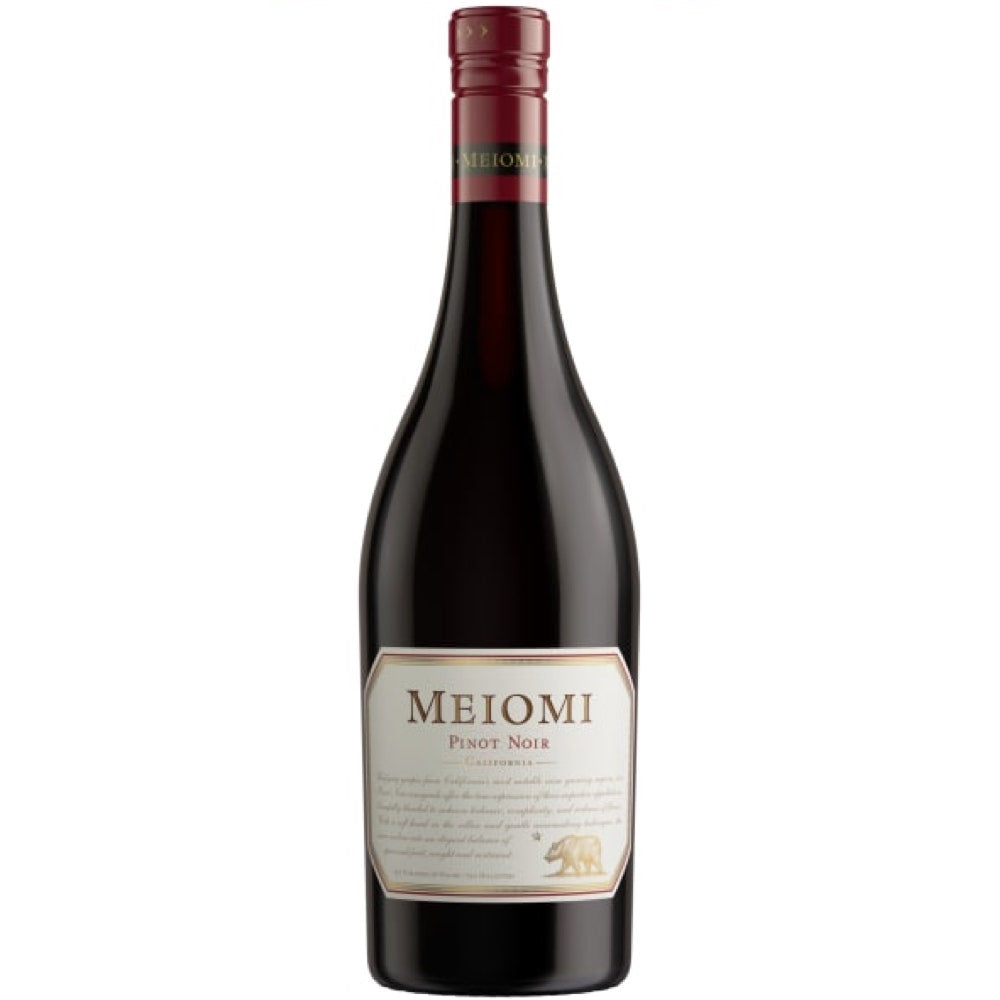 Meiomi Pinot Noir California
A rich garnet color, the wine reveals lifted fruit aromas of bright strawberry and jammy fruit, mocha, vanilla, and toasty oak. Expressive boysenberry, blackberry, dark cherry, juicy strawberry, and toasty mocha flavors lend complexity to the soft, plush palate. The well-integrated oak provides structure and depth seldom seen in Pinot Noir.
The name Meiomi (pronounced may-OH-mee) means "coast" in the language of the native, coastal dwelling Wappo and Yuki tribes, and best pays tribute to and symbolizes the origin of this Pinot Noir. Meiomi is a high style Pinot Noir that is shaped, more than anything else, by the fruit sources that lay the foundation of the blend. A pure bred enjoyment wine, built to accommodate any pairing from food to friends. Unifying California's most noteworthy coastal areas opens the door for a dynamic and opulent wine that is ready to enjoy whenever you are.