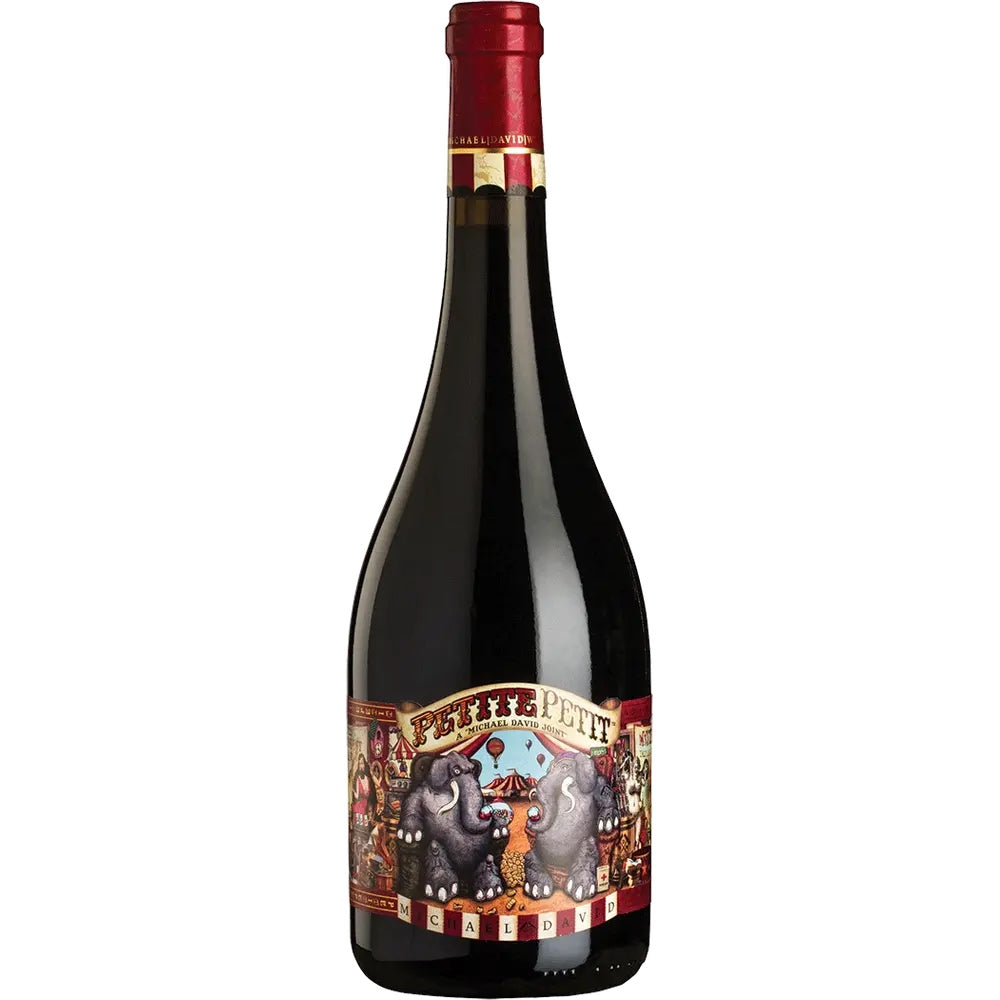 Michael David Winery Petite Petit California, 2020
Comprised of 85% Petite Sirah and 15% Petit Verdot, Petite Petit is a large, weighty, knock-your-socks-off type of wine! Showcasing aromas of dark fruit, raspberry and fig, this wine is layered with rich flavors of black cherry, cola and light oak on the palate. Dark, full bodied and deeply satisfying!
"Michael" and "David" are Michael and David Phillips, brothers whose family has farmed fruits and vegetables in the Lodi region since the 1850s and cultivated wine grapes for nearly a century. Michael and David constitute the 5
th
generation of grape growers in the Phillips family, with the 6
th
generation now joining the family business.