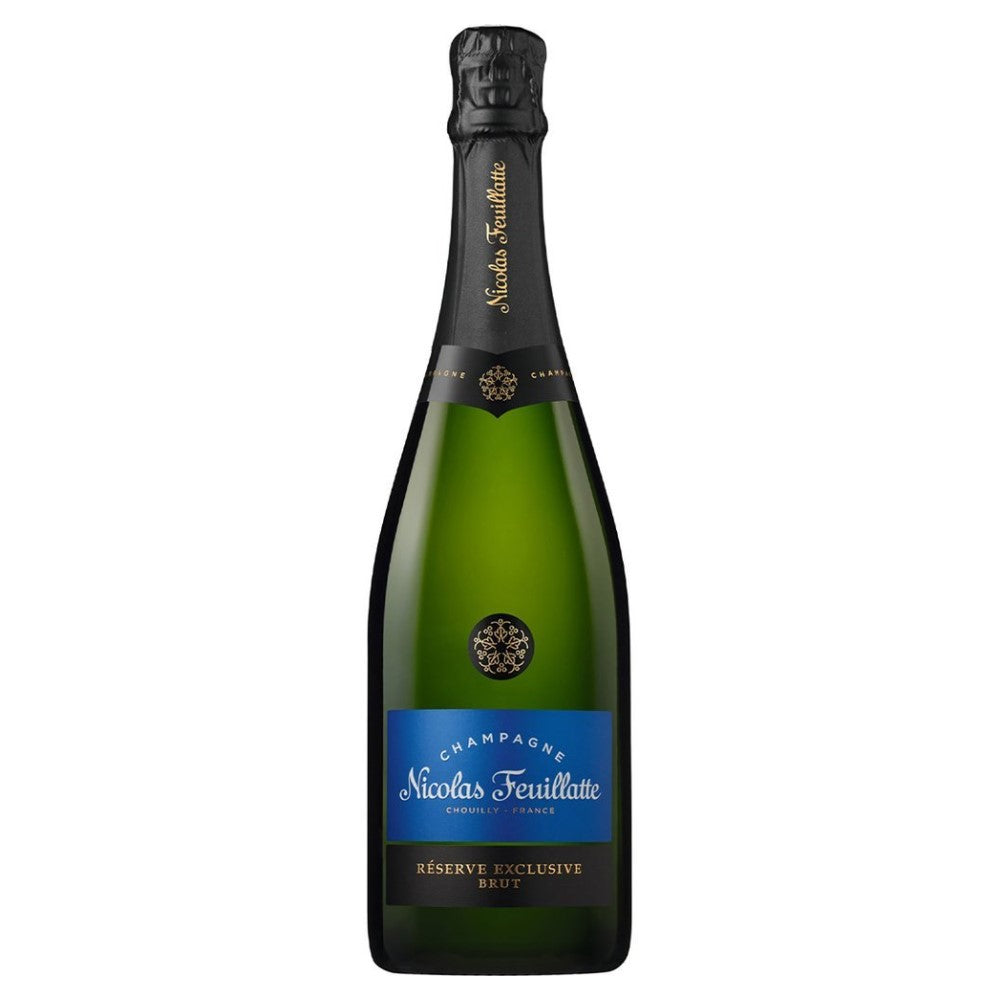 Nicolas Feuillate Brut Réserve Champagne
Bottle Size: 750ml

An iconic Champagne which perfectly encapsulates the Nicolas Feuillatte house style. The Nicolas Feuillate Brut Réserve is a delicate Champagne that draws its elegance and exuberance from 150 cru villages and different varietals that make up the blend. The champagne is pale straw-gold in color, revealing a persistent ribbon of delicate bubbles. Fresh white fruit with aromas of apple, pear, and peach intermingled with curry and turmeric spices.
Clean, elegant and complex, with delicate bubbles imparting freshness on the finish. Nicolas Feuillatte Brut Reserve Champagne Brut is an ideal accompaniment to chicken, salmon, shellfish, sushi, cheeses, fruit and desserts.
Varietal Type: Pinot Noir, Meunier, Chardonnay
Appellations: Champagne
Ratings: Silver medal at International Wine & Spirit Competition 2020
Please Drink Responsibly.