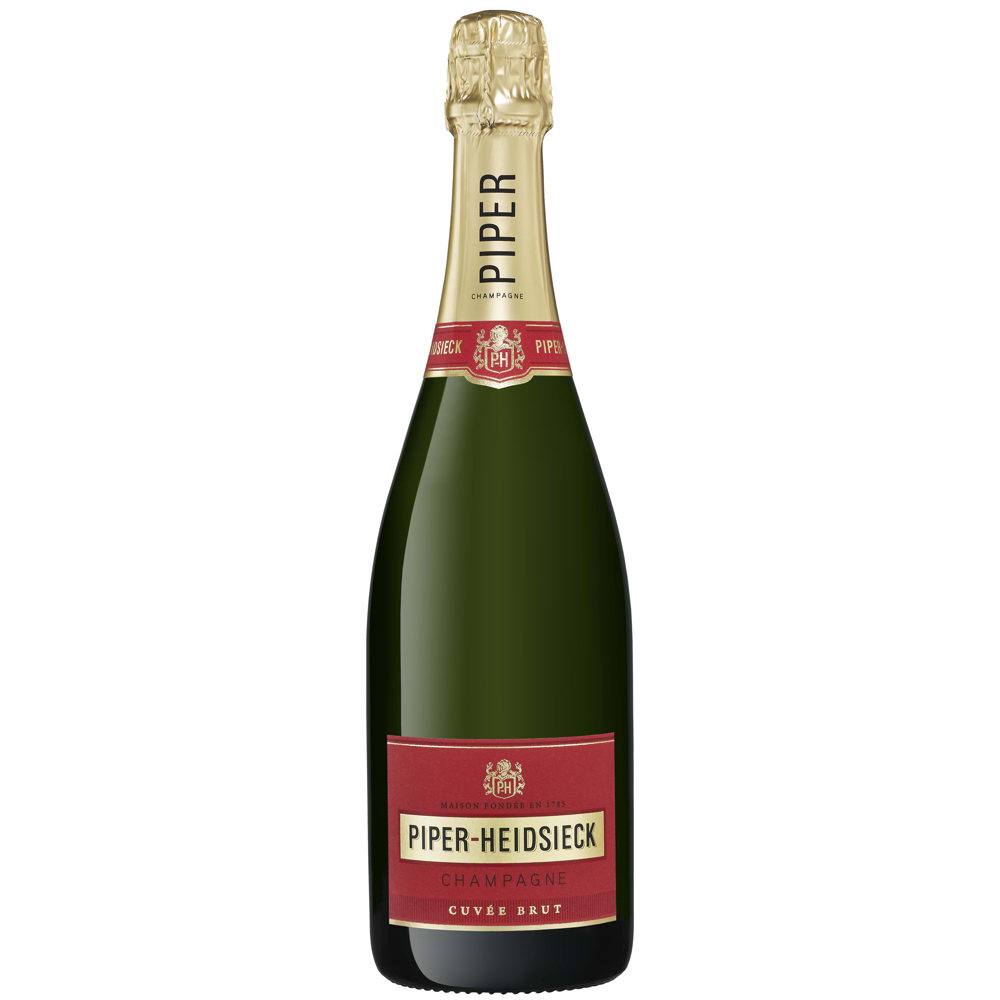 Piper-Heidsieck Cuvée Brut Champagne France
Bottle Size: 750ml
The Brut NV represents the epitome of the Piper-Heidsieck style: a classic, well-structured, and fruit forward champagne. Piper-Heidsieck carefully selects fruit from more than 100 of Champagne's crus to blend the Brut NV. This adds great complexity and dimension to the wine and allows the bold Piper-Heidsieck style to shine through. A majority blend of Pinot Noir provides structure to the composition while Pinot Meunier expands the wine with its brilliant fruit expression and fleshiness and Chardonnay bring elegant tones and acidity. The precious reserve wines create a consistent flavor profile year after year.
This Champagne teases and allures us with its festive, light-drenched, pale gold shimmer and joyful display of neat, lively bubbles. Notes of almond and fresh hazelnut accompany the precise ascent of its bubbles. It is lively, subtle and light, leaving a deliciously incisive sensation of smoothness, marked by the pureness of fresh pear and apple and a delicate hint of citrus fruits. A harmonious mixture of bright, crunchy pomelo, blonde grapes and juicy white fruits creates the delightfully surprising sensation of lightness embraced by the structure and depth from the Pinot Noir; all beautifully balanced.
Please Drink Responsibly.