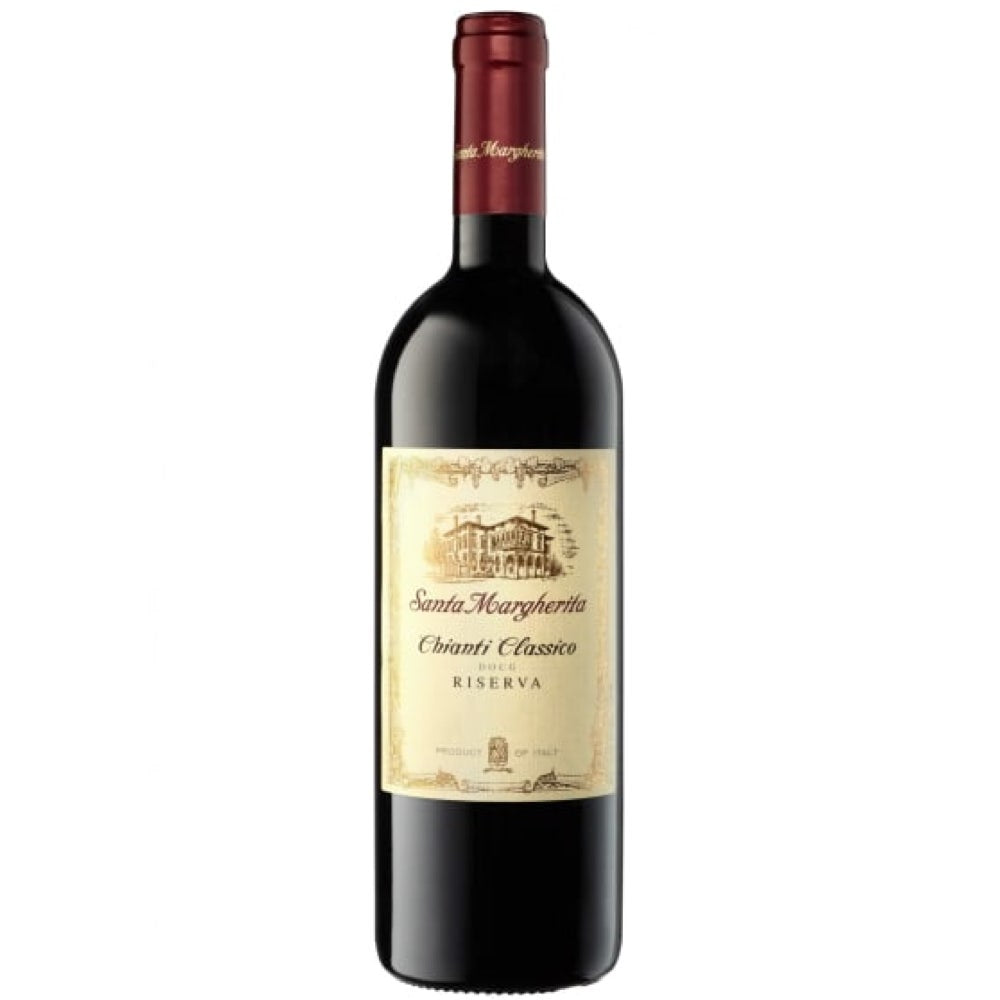 Santa Margherita Chianti Classico Riserva Italy 2017
The aromas of this complex red wine range from cherries and plums to gladiolus flowers and earthy flint. The tannic, oak-aged flavors are bright and round, with a dry, warm, fresh earthy finish.
Santa Margherita Chianti Classico Riserva takes its name and its unmistakable spirit from its birthplace in the heart of Tuscany. Rooted in history – the Romans cultivated grapes in the region over 700 years ago – this classic wine has had a long and aristocratic history throughout the world. The nuanced, layered tastes of this wine begin with the blending of juice from three different grape varietals; predominantly Sangiovese with the addition of Merlot and Cabernet Sauvignon. We use a two-stage fermentation process to develop the wine to its full, round flavor and character. After two years of aging in French oak barrels, and an additional 3 months aging after bottling, it is released and ready for you to share at your table.