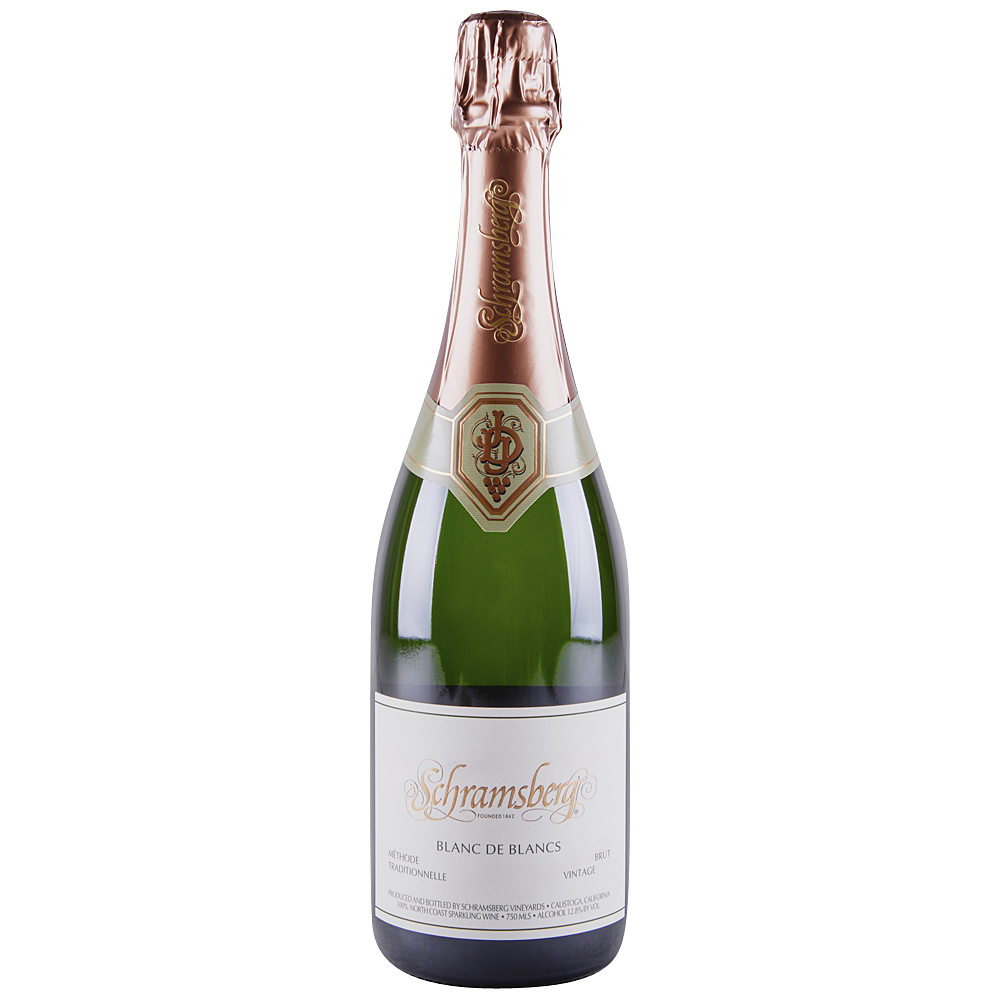 Schramsberg Blanc de Blancs California, 2017
The Schramsberg style of Blanc de Blancs is dry and crisp. Small lots of barrel fermented wines, some of which complete malolactic fermentation, are added to the stainless-steel fermented wines to create added complexity in the blended base wine. After undergoing a second fermentation in bottle, the wine then ages on its yeast lees for about two years prior to disgorgement. With its vibrant, fruitful and focused nature, this sparkling wine will maintain its freshness, structure and refined finish for many years, even decades following its initial release.
While this wine can be enjoyed by itself as an apéritif, it is also perfect with fresh oysters and other shellfish, crab cakes, ceviche and grilled sea bass. It is also delicious with lemon chicken and Thai curries. Serve with aged Gouda or other hard cheeses, and as a counterpoint to soft triple creams.