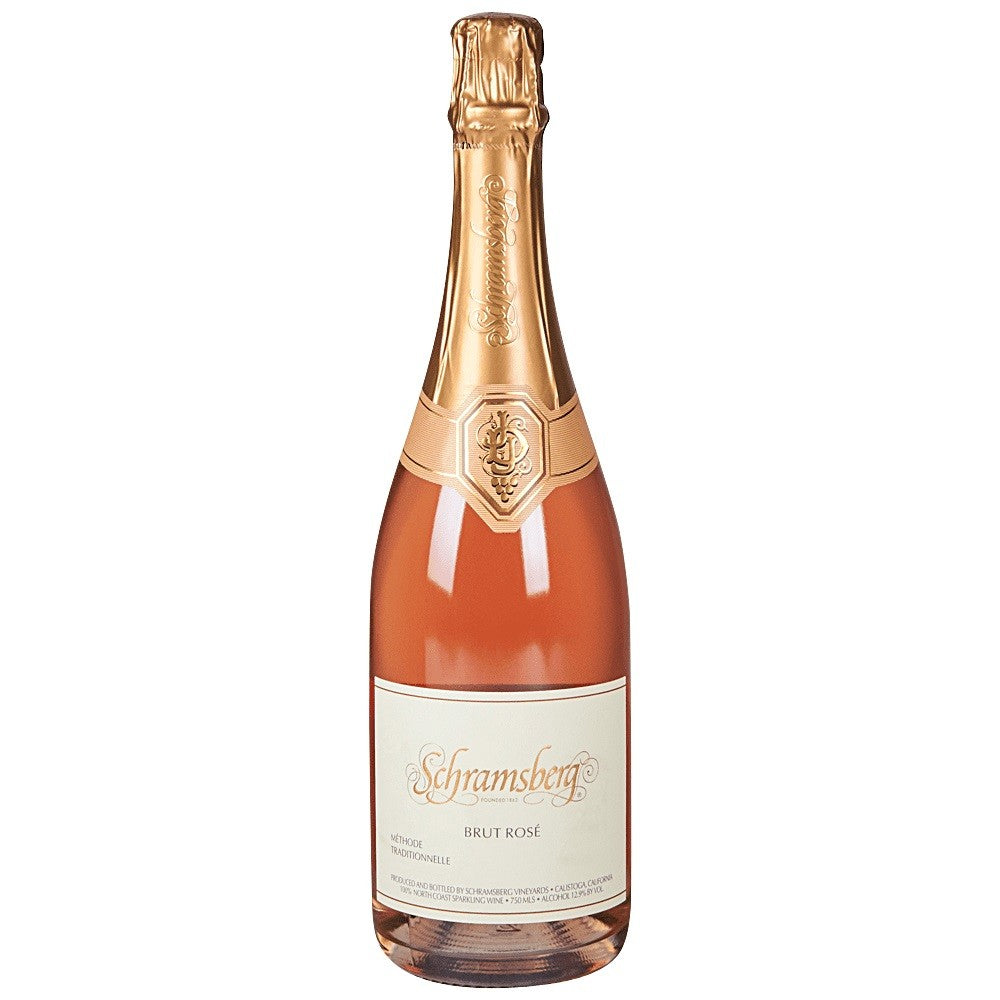 Schramsberg Brut Rosé California, 2017
Schramsberg Brut Rosé is fruitful, complex and dry, making it both versatile with food and delicious by itself as an apéritif. The character of the wine is most strongly influenced by bright, flavorful Pinot Noir grown along the coast from southern Mendocino County to northern Marin County. A few small lots of Pinot Noir are fermented in contact with their skins to add depth and subtle color to this vibrant sparkling wine. Chardonnay gives spice, structure and length on the palate.
Enjoy this rich, delicious sparkler on almost any occasion: at your favorite restaurant, a special dinner at home, at a beach picnic or a backyard barbecue. A very versatile wine; try it with sushi, salmon, rock shrimp, pizza, roast chicken, BBQ ribs, caprese and Panzanella salads, red berry tarts, and an array of cheeses, charcuterie, nuts and fresh fruit.