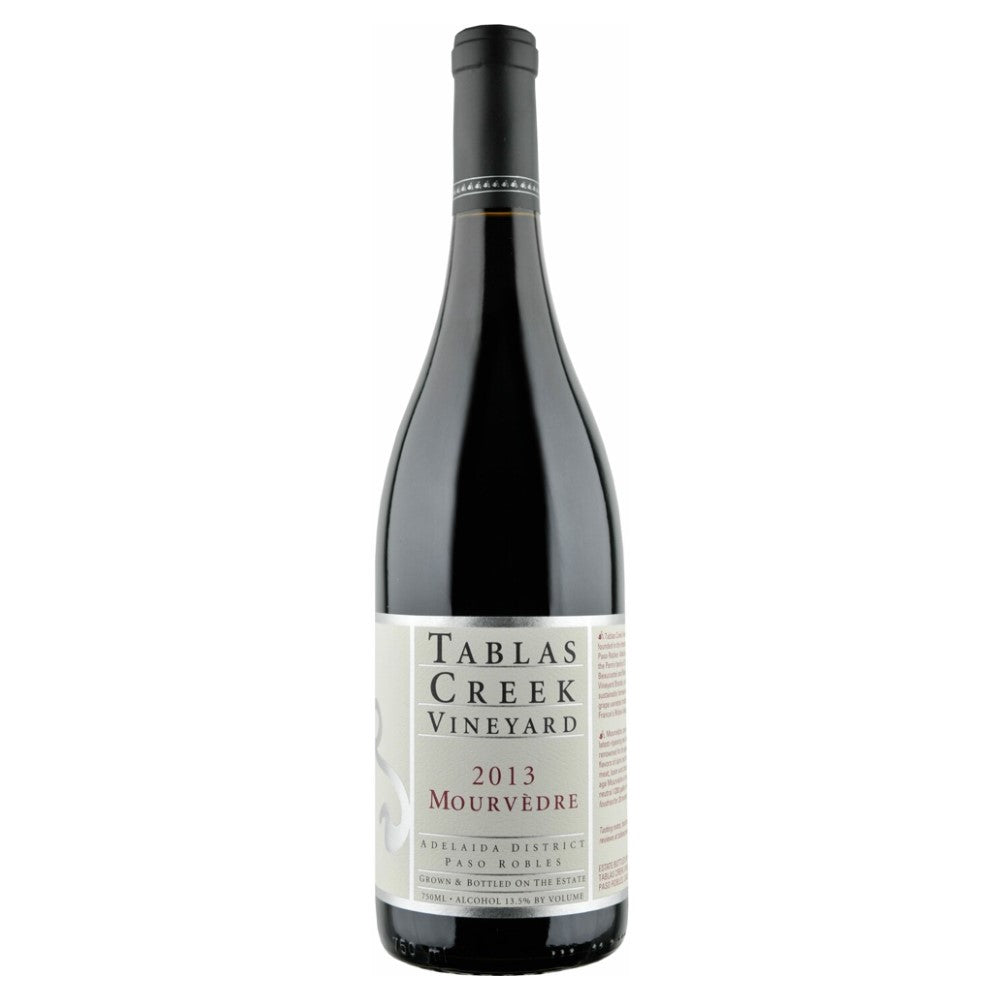 Tablas Creek Mourvèdre Paso Robles, 2013
Bottle Size: 750ml
The 2013 Tablas Creek Vineyard Mourvèdre is Tablas Creek's tenth varietal bottling of Mourvèdre, and showcases the combination of intensity and freshness of the 2013 vintage. We use most of our Mourvèdre in our Esprit de Tablas each year. However, we feel that the Mourvèdre grape, often pigeonholed as a blending varietal, can produce remarkable varietal wines, and when we have particularly characteristic lots of Mourvèdre, we try to reserve a limited quantity for a single-varietal bottling.

The 2013 Mourvèdre shows a nose of black currant, leather, meat drippings, bittersweet chocolate, and rose petals. On the mouth, tangy and nicely balanced between sweet and savory, with plum skin, cocoa powder, leather, baking spices, and an appealing burst of acidity on the finish to clean everything up. Still a baby. Open a bottle now, if you'd like, but expect it to really shine between 2020 and 2030.

Please Dink Responsibly.