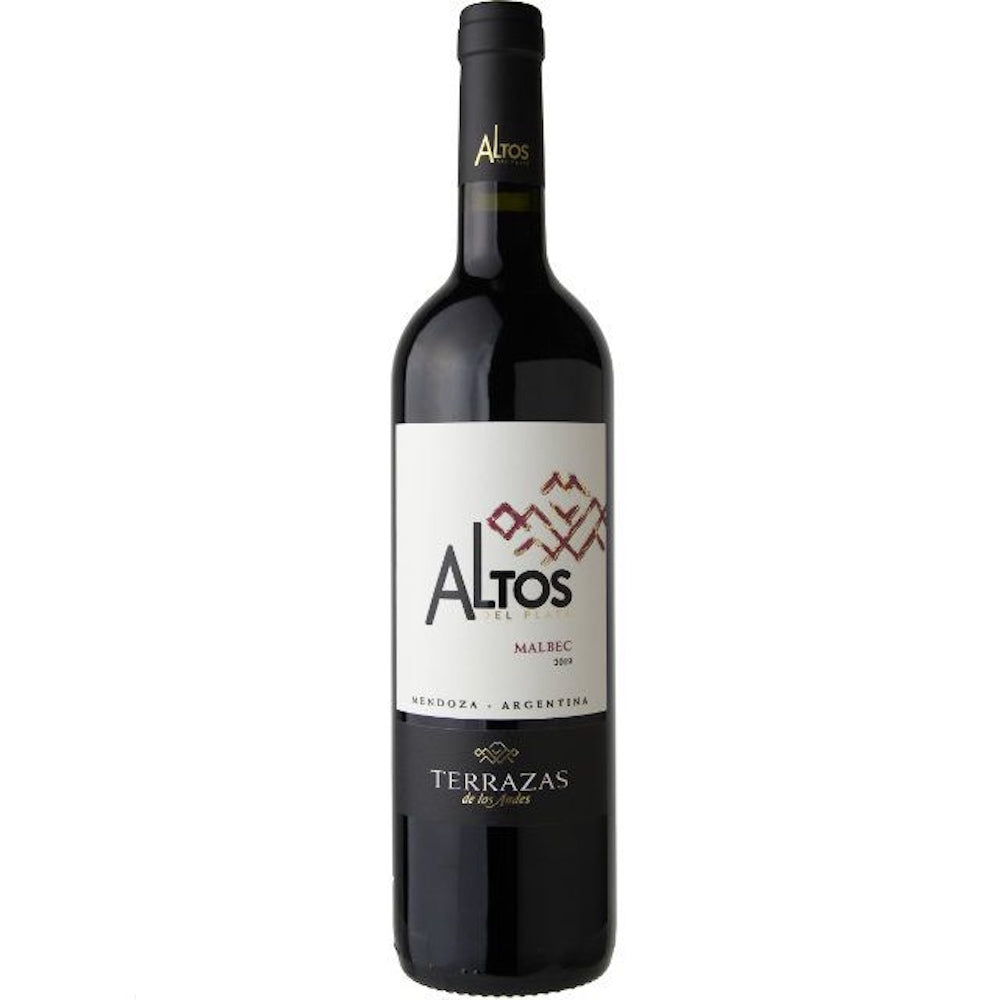 Terrazas de Los Andes Altos del Plata Malbec Mendoza Argentina, 2018
At 3,500 feet above sea level our vineyards in Mendoza are in the ideal location for growing the grapes that create Terrazas de los Andes Altos del Plata Malbec. The regions particular microclimate allows us to obtain this intense and gentle Malbec.
Intense red with violet highlights, Altos del Plata Malbec has great intensity of fruit. Outstanding notes of cherries and forest berries, with subtle notes of caramel, spices and toast provided by oak aging. Important structure, its fruit intensity and roundness are its defining features and make it an elegant wine with high varietal typicity.