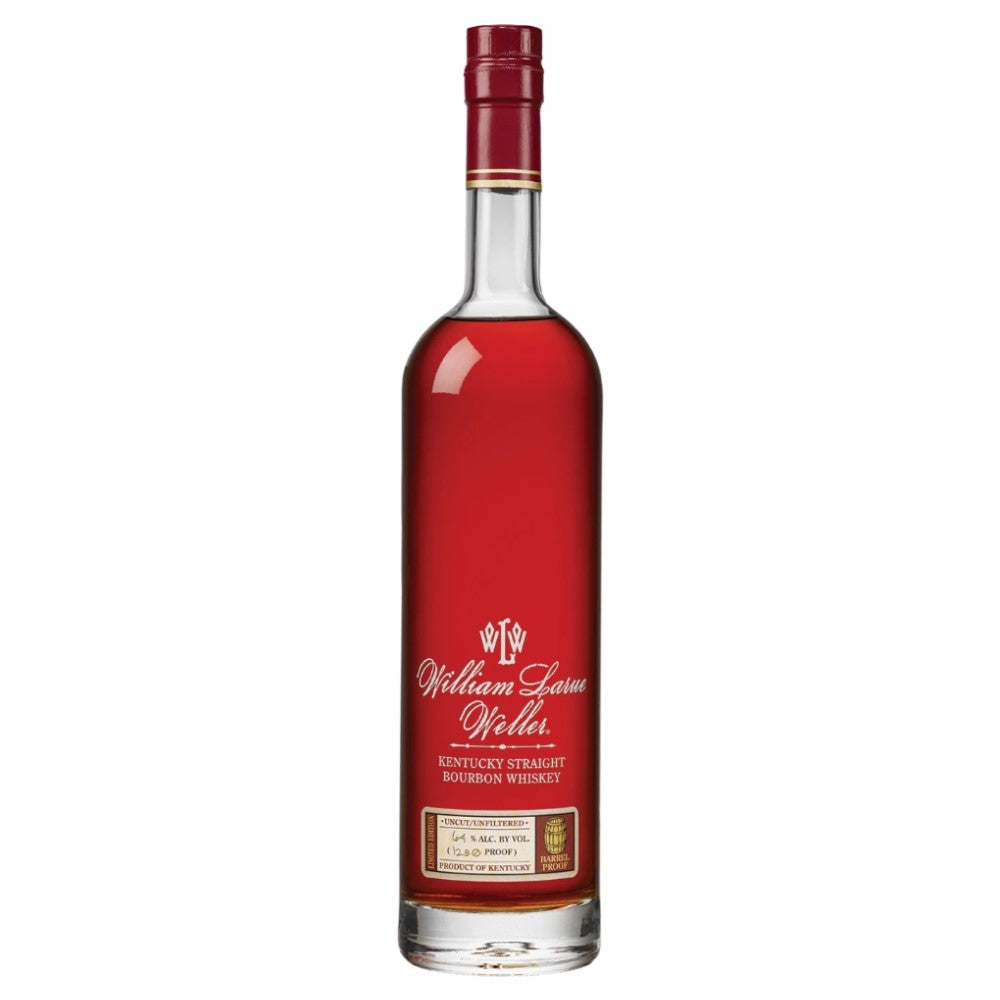 William Larue Weller Bourbon Whiskey
Uncut and unfiltered, this hand-bottled bourbon is barrel proof. Weller substitutes wheat for the traditional rye grain, a production method pioneered by W.L. Weller.
Fragrant scents of caramel corn, new leather, plums, light toffee and pipe tobacco. The palate tastes of marshmallow, salted almonds, nougat, figs and dates. This whiskey finishes smooth, composed and flavorfully sweet.