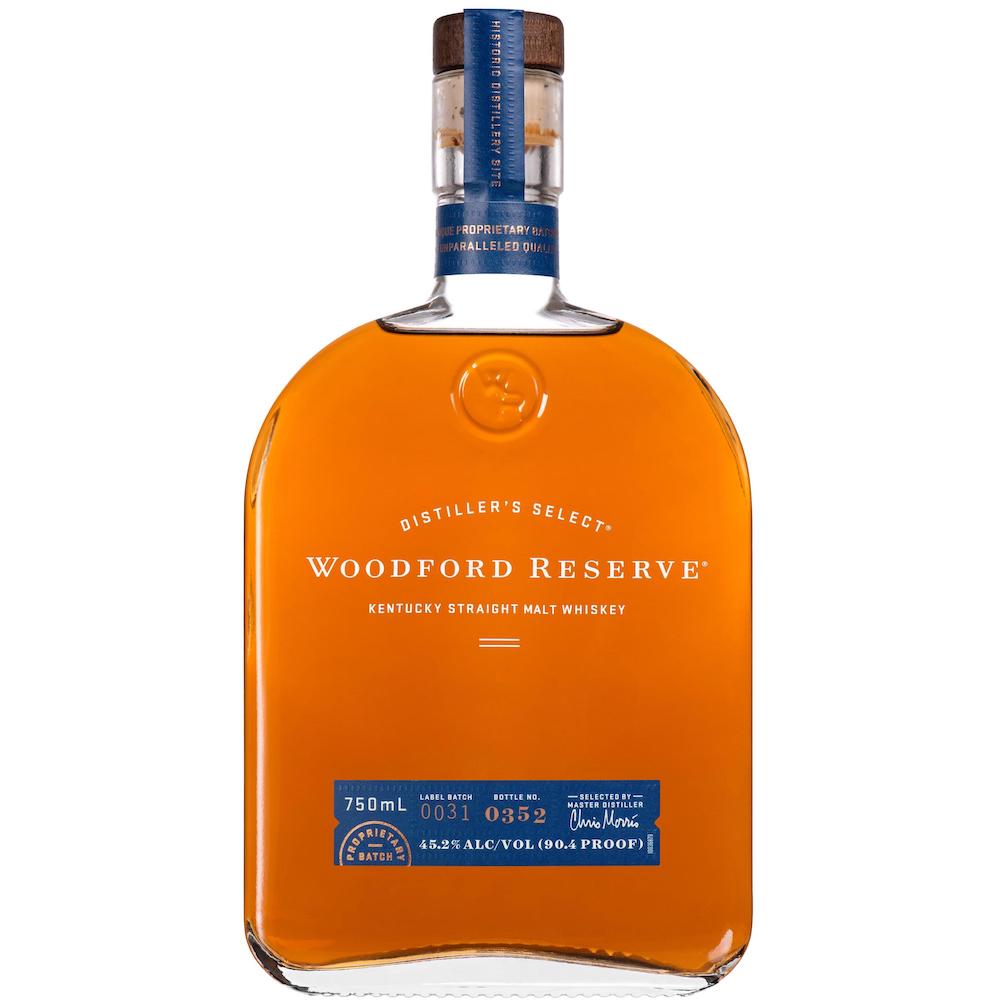 Woodford Reserve Kentucky Straight Malt Whiskey
Unlike a typical 100% malt whiskey, Woodford Reserve is a Kentucky Straight Malt Whiskey crafted from 51% malt and aged in new charred oak barrels, making it the malt whiskey for bourbon drinkers.The base of 51 % malt results in a whiskey that is richly flavorful and complex and amplifies the nutty characteristics found in the original Woodford Reserve.
Dark chocolate and caramel coated nuts are dried out with a dusting of cocoa powder and brown spice. A fruit medley brightens a trace of toasted coconut and rich, bright oak character.