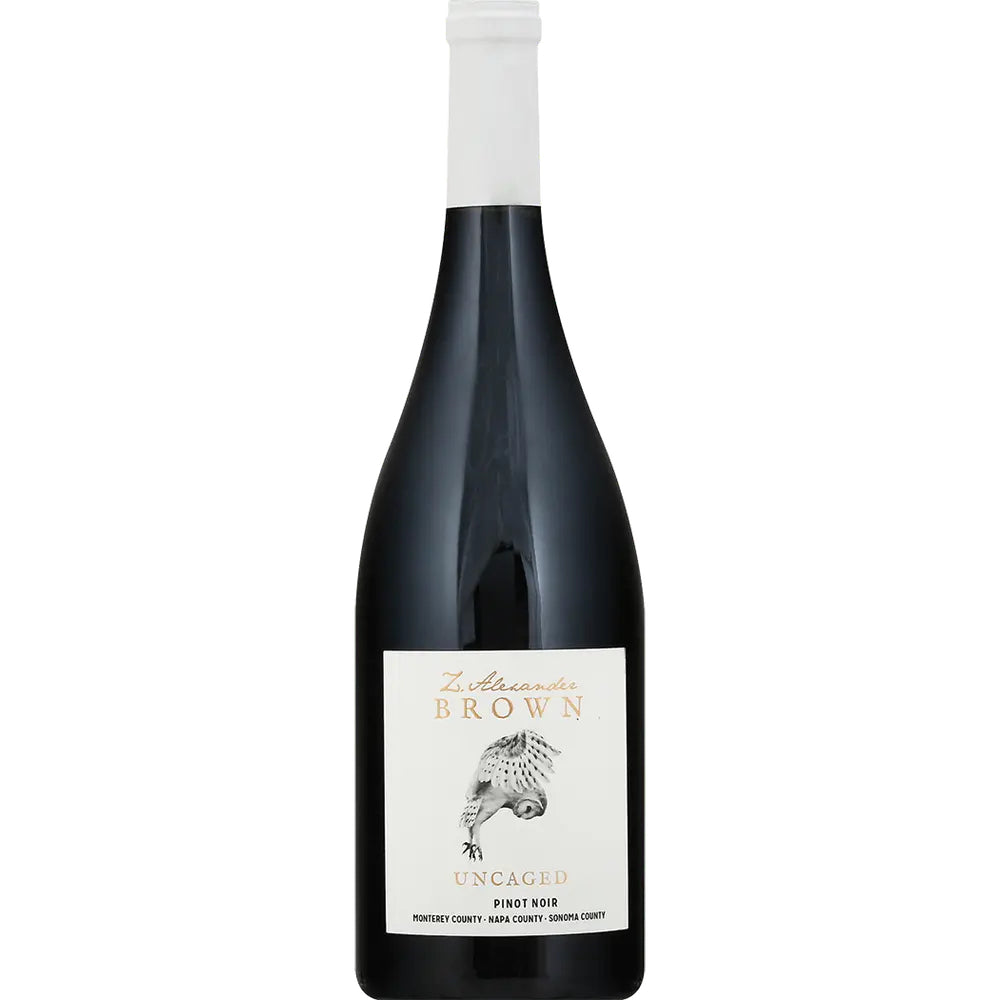 Z. Alexander Brown Uncaged Pinot Noir California, 2019
This lush and layered Pinot Noir is overflowing with intense aromas of black cherry, vanilla and toasty oak. Smooth with supple tannins, robust flavors of fresh raspberry jam and strawberry complemented by silky underpinnings of rich mocha and spice. Jammy and voluminous, juicy and ripe fruit lingers on through the finish.
Z. Alexander Brown wines are a creative collaboration between Zac Brown, of Zac Brown Band, and Napa Valley winemaker John Killebrew. Highlighting the quality of California's best growing regions, Z. Alexander Brown wines unveil a robust style reflective of the land and the unlimited potential that can result from a pair of artists with a passion for bringing food, people and a sense of place together through creativity.